It's a Wonderful World in Ms. Rogers' Class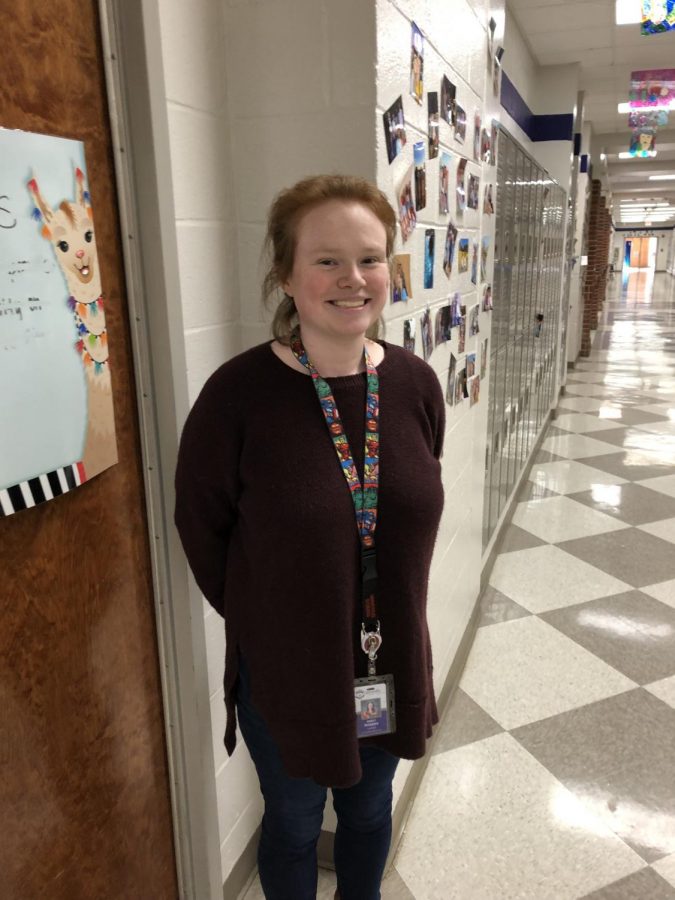 Ms. Rogers is a new Math teacher here at Cartersville High School. Originally from Woodstock, Rogers has lived in Cartersville for the past 2 years. She enjoys her time in Cartersville and has been to a few of the football games while here.
In her spare time, she enjoys reading and simply relaxing.  She also likes taking care of her two-year-old puppy, Zoe, who takes up a lot of her spare time.  Zoey is a rescue and has been known to act crazy and eat everything, including her father's wallet with everything in it, along with socks, shoes, and mail (which is a federal crime…).
Ms. Rogers graduated from Kennesaw State University this past May and this is her first year teaching. Prior to student teaching, she substitute taught for roughly two years.
Teaching Math is something Ms. Rogers loves. The subject just naturally clicked for her, and she didn't realize it was not the same for everybody. That's when she decided to help kids who struggle with math.
She teaches algebra 1 and primarily Freshmen and Sophomores. She also teaches a few senior classes, too. What she enjoys most about teaching seniors is that math becomes a lot more "real world" when they find they encounter similar problems during their work-based learning jobs.   
Ms. Rogers comes from a family of teachers, and when she was younger, she never really saw herself following in their footsteps. But then, one day in high school, she worked with her mom as a substitute and it changed her attitude towards the profession. She realized she enjoyed working with children and helping her with their math and other subjects.
Thank you, Ms. Rogers and all the other teachers at Cartersville for your hard work and help you provide your students.