Zach Brian's New Album
Singer-songwriter Zach Bryan delivers his self-titled record, featuring numerous artists to create a classic storytelling, poetic collection of music. Country music fans have been anticipating this release since his 2022 album American Heartbreak. The song ''Overtime'' narrates life (in general) as a hardworking, blue-collared American. As well as the roots of most of us in America today, describing how our kin built this country. The next track titled ''Summertime's Close'' gives descriptive details about the outdoors. Putting us, the listener, in the backroads and fields that he writes about. 
Songs such as "East Side of Sorrow" and ''Spotless'' give insight into the life of the artist. Expressing his time in the military and becoming famous almost instantly because of social media. Most of the other songs on the record are love songs that he's written about before in some form. Nonetheless, they still contribute to the production of the record. Now country music isn't for everyone, but this album includes forms of poetry and art that many can relate to and enjoy.  
-Evan Archer
Trollslayer

If you're looking for an eccentric fantasy adventure with some spins and twists, look no further than Trollslayer by William King. Set in the Warhammer Fantasy universe and literary series, the book takes us through an adventure with the dwarf slayer Gotrek Gurnisson and Felix Jaeger. One is a temper-filled slayer whose only goal in life is to seek glorious doom by the hands of an enemy, and the other one is a human scholar who gets thrown out of university and saved by the slayer before getting run down by the emperor's own Reiksguard. In a night of intense drinking, Felix pledges to follow the slayer and record his doom in a glorious tale. The duo gets in all sorts of trouble all over the lands of men, beset by unnatural enemies and horrifying odds. If you're looking for a unique fantasy tale with a heavy dose of comedy, this is the book for you. 
-Marcos Perez Queiroz Neto
Frank Sinatra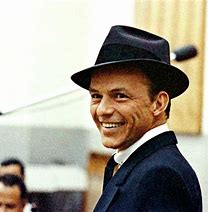 Frank Sinatra was born in Hoboken, New Jersey, and was the only child of Italian immigrants Natalina "Dolly" Garaventa and Antonino Martino "Marty" Sinatra. Frank Sinatra began singing professionally as a teenager and learned by ear, even though he never learned to read music. He was inspired after hearing the recordings of Bing Crosby who was an American singer and actor. 
Jazz has become somewhat unpopular for reasons I don't know, but even if you don't like it, I wholeheartedly believe you need to listen to Frank. He always has something you can take away from his music and has an amazing singing voice!  
If I were to recommend a song from him to get you started, it would be "fly me to the moon" as tons of people know this song and it's fantastic. The jazz in the background is very soothing to listen to, and Frank has masterful control of his voice throughout the entire song. However, my personal favorite song by Frank is "come fly with me". 
-Cameron Cable
Hall Passes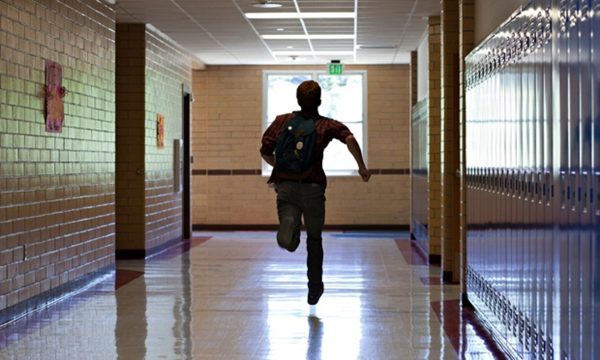 I live a "terminally jangled lifestyle", to use Hunter S. Thompson's words. Maybe not as jangled as his—in fact definitively not as jangled as a substance-abusing election reporter—but I still have my moments of schedule congestion. Between the mentally taxing precal classes, leading at cross-country, and writing pieces like this one, life can get a little too much to handle. As such, sometimes I am a little late to places. Places such as first-block. Thankfully, not only am I quick (thanks again cross-country) but conveniently hall passes just appear in my hands, signed by actual teachers too, which really helps when I'm more than a *little* late. 
-Jake Hall
The Pumkin Spice Season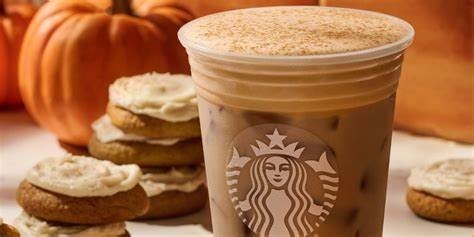 On August 21, 2023, Starbucks finally released their Autumn Menu. This included the famous Pumpkin Spice Latte. This year they added Iced Pumpkin Cream Chai Latte. It's worth the try, I thought it had a similar taste to eggnog, but with a twist.  On chilly autumn days, Starbucks is the perfect thing to complete my day. I look forward to getting crisp autumn flavors in my mouth. My favorite way to enjoy a Starbucks is on a long, chilly walk, with the sound of the dry crisp leaves in the air, sipping the flavors of autumn.
-Shayla Torres
Other Side by New Years Day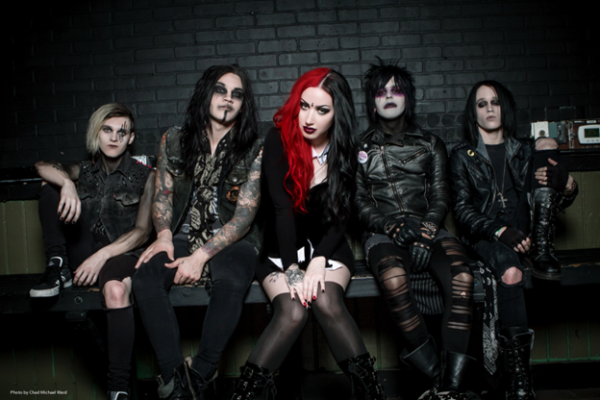 New Year's Day is an American rock band that was formed in Anaheim, California, in 2005. The members consist of Ash Costello (vocals), Nikki Misery (guitar), Frankie Sil (bass), and Austin Ingerman (guitar). One of the many songs they have produced, the song Other Side, is one of my favorite songs by them. This specific song gravitated towards me first for the instrumental aspect, and secondly for the lyrics. The song's meaning can differ based on the listener's interpretation, so the way I perceive it may differ from others. The meaning of the song to me revolves around the internal struggle and being controlled by those struggles instead of controlling them. As the song progresses the narrator sort of gains an acceptance to not being able to change and acknowledges their role in sabotaging themself. The song itself is a story and each lyric plays a part in telling it. 
-Jillian Busek