Tayshaun Carter
How did you get into Cartersville High School? 
My parents graduated from here actually and they put me in this school. 
When did you start playing football? 
7th grade on the middle school team up until now. 
How were you as a kid? How are your classes going? 
I was a very excited kid, very happy and still am. My classes are going good and I'm not failing any classes. 
What do you like to you on your free time? 
I like to play games such as Apex or watch TV shows. 
What positions do you play in football? 
Outside linebacker, the person that holds the edge. I also can score.  
I recently heard you had an injury. Can you tell me what happened? 
I was running over a screen and my defense player came in and knocked my arm loose by accident. I have three more weeks counting  until I can play again. 
What week will you come back when your arm's better? 
I'm coming back Calhoun week, and I'm super excited. 
What college are you going to after you graduate? 
I'm not going to college; I'm going to a trade school to be a builder. The reason why I don't want to go to college is because college can put you into debt and trade school allows you to make money and go to school. 
If you get an offer for college, would you change your whole plan about going to trade school? 
I will go to college if I get an offer, but it's if I like it and see myself there, and up to my parents when I would talk to them about it. 
Xavier Parker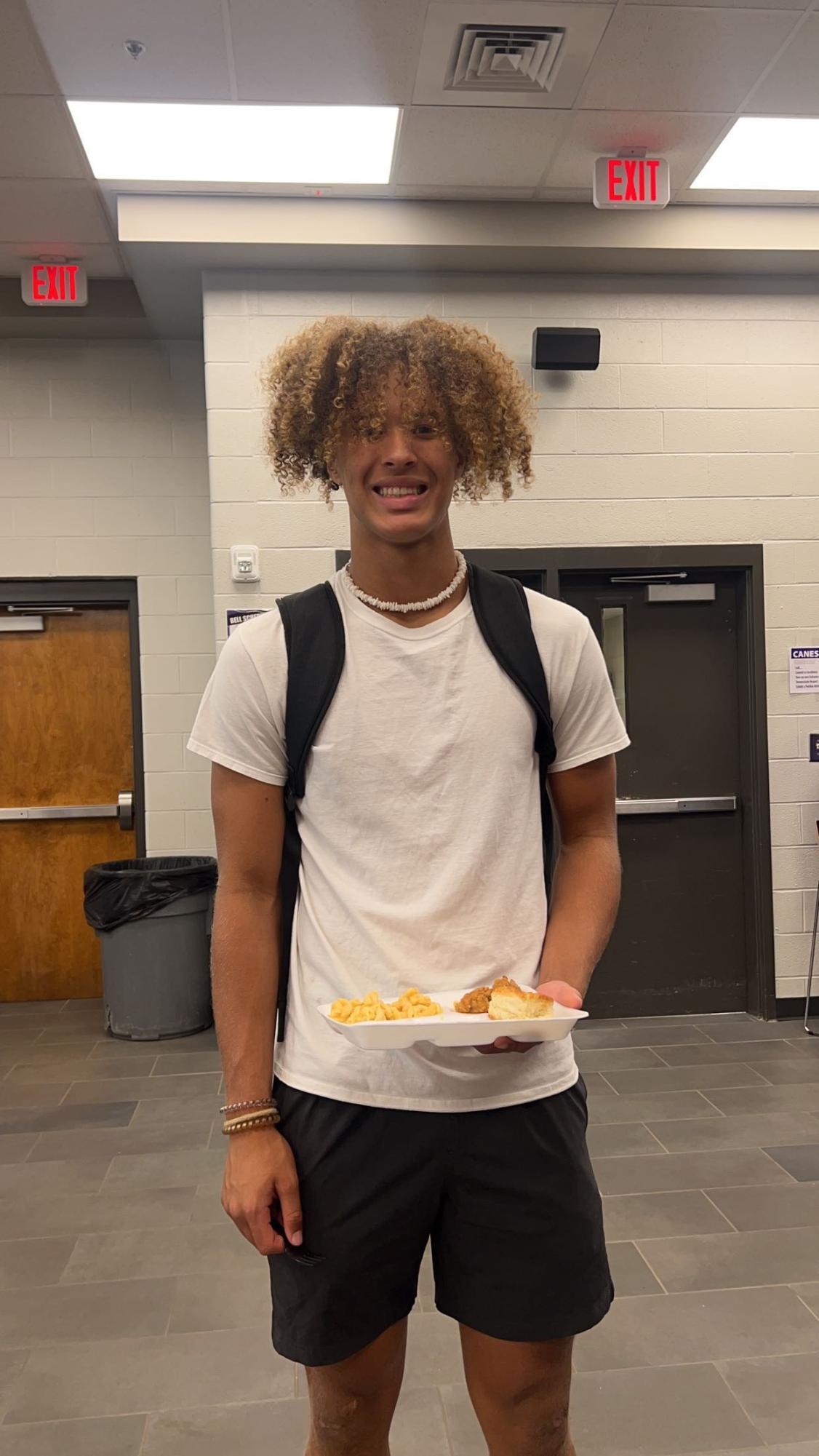 When did you start playing football? 
XP: I started to play when I was 5. I started flagpole for 1 year then that's when I went into tackle, up until now. 
Whenever you graduate, what college would you like to go to? 
I honestly really don't care about going to college for football. Maybe like Florida State or somewhere out in the West like UCLA or Arizona State. 
When did your injury happen? 
In Jonesboro. I tried to get the back and I planted my foot too hard and tore my ACL and we did not know until two days later. I'm out for the rest of the season. I've never torn my ACL and this is the biggest injury I've had; I don't even get injured. I can't play until July, and I can't do basketball or track.  
What were your greatest moments on the varsity team?
Starting as a 10th grader in varsity against Jonesboro. I was nervous and blocked a field goal against Cass. This year got like two stacks and the second game got injured. 
When did you start at Cartersville High School?
Yeah I've been here my whole entire life and I've stayed here, never really gone anywhere else.