Hollow Knight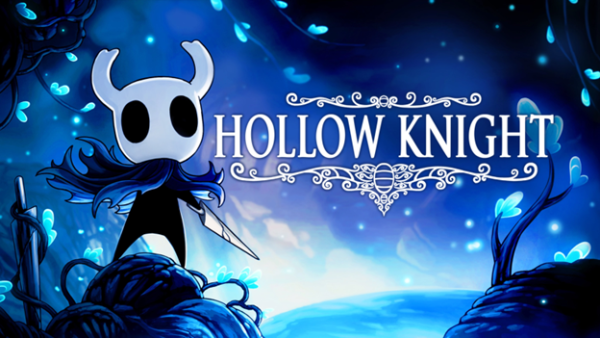 February 24th, 2017 would be a momentous day for the history of gaming, though completely unbeknownst to me at the time. Hollow Knight was released and went on to sell three million copies across all platforms. It's upcoming sequel, Hollow Knight: Silksong, is the second most wish listed game on the gaming platform Steam.  
Starring its creepy-cute protagonist, the Knight, Hollow Knight is a 2d platformer metriodvania. Not only does it excel in its simple, yet beautiful art style, but the soundtrack, characters, and lore make the immersive experience even more enjoyable. Every part of the game tells a story – from the beautiful soundtrack by Christopher Larkin – to the characters drawn by Ari Gibson. Every aspect of this game is made with a bucket load of passion baked into it.  
The gameplay truly makes you feel like you're exploring the lost kingdom of Hallownest. There are fifteen main areas within the world of Hollow Knight, and that's not even counting the various sub-areas found throughout. Each one is vastly unique in its atmosphere and inhabitants, filled with obstacles and platforming challenges for the player to get through.  
With Hollow Knight: Silksong on the horizon, I would encourage everyone who enjoys gaming to play this game. It is impossible to reach perfection, but I would say that Hollow Knight comes pretty close to such a title. 
-Anna Manfre
Barbarian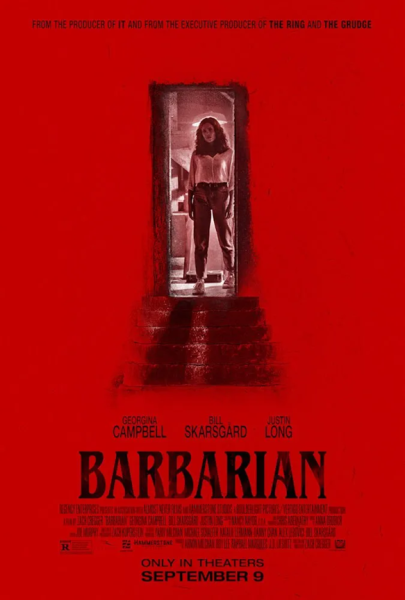 In spirit of entering September, the first month of the fall months, and time for spooky movies, I recently watched Barbarian. The movie, written and directed by Zach Cregger, is about a woman who has booked an Airbnb for a job interview in a new city, but has unexpectedly been double booked with another man. After some strange occurrences, they inspect the basement and discover that they are not alone in the home.  
No synopsis I could give could encapsulate how strange this movie is, but nevertheless it is worth the watch. The acting is incredible, and it is beautifully directed—would recommend if you're in the need for a horror movie to watch. 
-Madison Tovey
Blue Beetle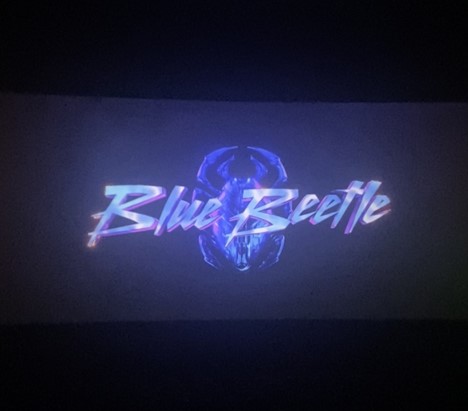 Blue beetle is a new movie that just came out and is the newest movie that came out for DC. There is amazing Hispanic representation in the movie as the main character Jaime (high-meh) is Hispanic. The movie is about a man who traveled to further his education and when he returned with a minor degree, he was hit with the realization that his family was going bankrupt and the store that was supporting them was forced to close. He starts to blame himself for this and decides to get a job anywhere that hires. He ends up meeting a rich woman who promises him a job, little did he know that this woman was going to give him something he wasn't supposed to have his hands on. This biotechnology ends up activating to his touch and fusing with Jaime. throughout the movie the antagonist tries to get her hands on Jaime since once the technology has fused it is unable to be removed without killing the host. The plot just thickens from there and the characters have very appealing personalities that make you just crumble with joy.
-Dory Hidalgo
Starface Pimple Patches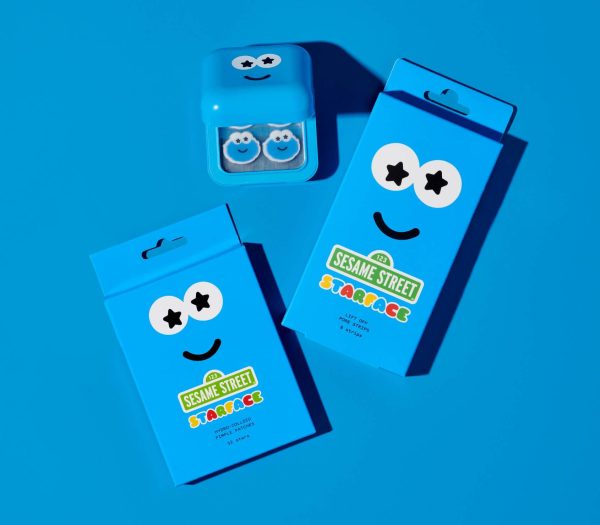 With being a teenager comes acne. It's inevitable. I have tried numerous products to try and help with my acne, but the Starface pimple patches have been the best as far as short-term solutions. Although it doesn't help with future acne, if you want something to help get rid of present pop-ups, this product is great. I just wear them when I go to sleep and take them off in the morning. You don't have to wear them at night though, you can also wear them in public. These patches are both effective and stylish. They're super cute and are sold in many different colors and shapes, they have even collaborated with brands like Hello Kitty, Sesame Street, and SpongeBob to make special designs. If you have a specific type of acne and want a certain ingredient, such as salicylic acid or hydrocolloid, the Starface brand has those options available.
– Kayla Snyder
Puppy Love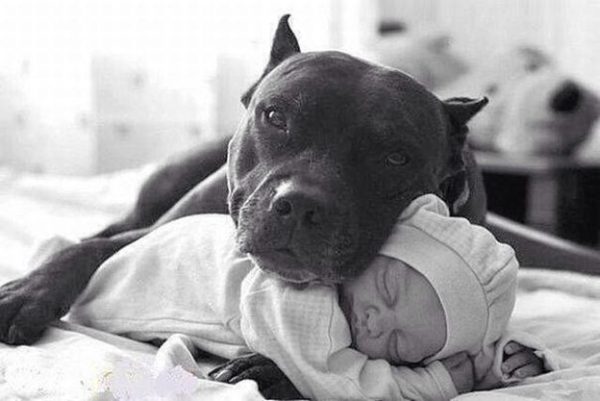 Whether you are a dog or a cat person, there will always be a puppy that will melt your heart away. It does not matter if it is a Golden Retriever or a Chihuahua, they will find their way to love you and get your love back. In my case, my heart belongs to pit bulls. Pit bulls are often followed by a negative reputation that sets them out to be aggressive, vicious dogs. However, they are quite the opposite when loved just right. Today I want to share some reasons why I think kind people should own a pit bull.  
Pit bulls are very kind dogs that love snuggling, playing, and pampering. They make amazing service dogs and are very helpful during bad times. They will love you unconditionally and will always be loyal. Pit bulls are good for the soul, they are great family dogs and even better forever friends. If you take care of them properly, they will take care of you as well. Though some owners have had accidents related to pitties that should not affect the image of the breed, because mistakes happen all the time with any dog.  
Before you judge this breed remember, don't necessarily blame the dog but the owner. 
-Samael Morales
SLC Punk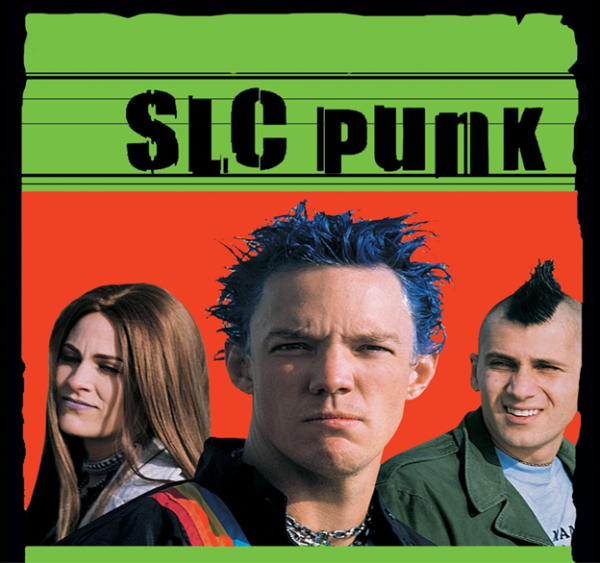 Have you ever been interested in the punk subculture of the 80's, more specifically anarchy? If so, this is the movie for you! SLC Punk is a 1998 American comedy – drama film written and directed by James Merendino. This movie takes place in Salt Lake City Utah, hence the "SLC" in SLC Punk, and follows a couple of young punks in the mid 80's. The main characters this movie follows are Steve "Stevo" Levy who is played by Mathew Lillard and Stevo's best friend "Heroin" Bob who is played by Michael A. Goorjian.  
What I love about this movie is how it essentially doesn't have a main plot, instead it follows different events the characters experience. For example, Stevo and Heroine Bob are shown going to a couple parties, punk shows, and having revelations about who they are. In the beginning of the movie, Stevo is portrayed as being a hardcore punk and anarchist. His experiences throughout the movie cause him to question this narrative that he so strongly followed. For this reason, I believe the movie portrays a message that it's ok to change as an individual and how in the end we are all just a bunch of trendy posers. 
Jillian Busek
Gilmore Girls

My Chipper's Choice for this week is Gilmore Girls. It is a must watch for when the leaves start to fall, and the weather starts to get windy. Every year when the date reads September 1st, I click on the TV to press play. The 7-season show is filled with comfort, laughter, smiles and tears as it follows a mother and her daughter through the rollercoaster they go through with love, school, and family drama. While the two main characters are my favorite, it's the comfort the rest of the characters bring to the show. The side characters bring just as much to the show as the main characters do. Loralei and Rory, the mother daughter duo, live in a small town in Connecticut that'll make you fall in love with. It made me and every other watcher of the show want to move into a small town where everyone knows one another, and all rely on each other. It stars Alexis Bledel, Melissa McCarthy, Lauren Graham, Jared Padalecki and more. Watching Gilmore Girls is like sitting near a fireplace and drinking hot cocoa. It's the perfect fall show!  
-Destynee Rangel
The One-Piece Live Action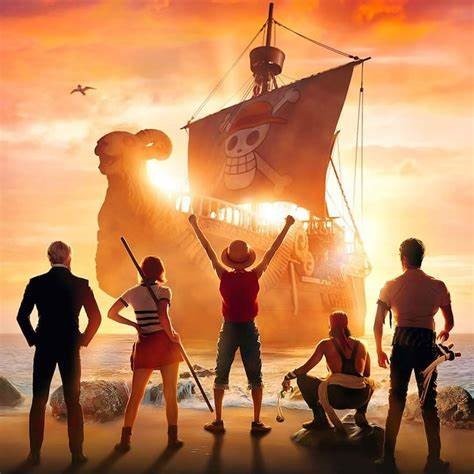 "Wealth, Fame, Power. I have acquired everything this world has to offer. My treasure is yours to find."  
The highly anticipated One-Piece live action has hit Netflix to smashing success, almost immediately surpassing Wednesday and other popular Netflix shows to become the most watched series in Netflix history. When it was first released on August 31st, users reported an unprecedented number of malfunctions, leading many to believe that so many people watched it at once, Netflix's servers crashed.  
Starring actor Iñaki Godoy as Monkey D. Luffy, the story follows him as he gathers a crew of interesting people with big dreams in his quest to become the King of the Pirates and find the One Piece, the legendary treasure left by late Pirate King, Gol D. Roger.  
With incredible set design and a weird and wonderful cast of characters, it's an incredible work that anyone could enjoy. 
-Haley Dufrene