Freshmen Experiences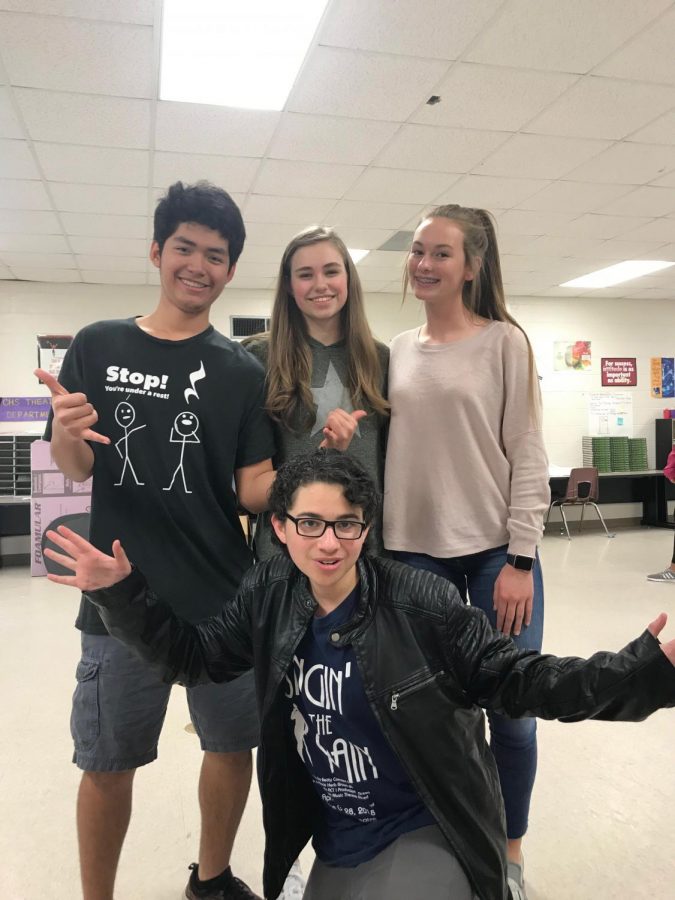 Everyone remembers their freshmen year. The thought of coming into high school was exciting, but scary at times, too.
After being at the top of the food chain in middle school, freshmen come into high school to start at the bottom once again. Most fears involve the responsibilities and work that's required for classes. The volume of work  you do freshman year compared to eighth-grade year is far greater. Having 7 classes to think about homework and assignments can be tough. 
With Cartersville having their biggest ninth grade class ever, the school is a lot more crowded. The hallways can become stressful to navigate. Finding classes as a freshman can be difficult because the school is so large. 
But high school isn't all negatives for freshmen. Coming into high school also has many positives.
The multitude of classes a student can register to take is a big plus. Cartersville offers a variety, and most students can find at least one elective class that suits them. FAB Wednesdays either give students a break when balancing a large load; it can also prove helpful if a particular class isn't your strong suit and you need some extra one-on-one instruction.
There are also so many extracurricular activities to become involved with. Everyone is destined to find something that appeals to them and gets them involved. Football games are a favorite way for freshmen to meet upperclassman and cheer on the Canes.
When interviewed, several freshmen were eager to share their experiences thus far: 
Cat Cooney explained that starting high school has come with many good and bad experiences. "One of my favorite experiences of freshman year has been making the volleyball team. Through summer practices I was introduced to lots of people I would have never otherwise met. Also, the addition of FAB Wednesday has been very helpful. I can get help in subjects I am confused about and get all my homework done for the week. However, there have been bad experiences with freshman year, as well. With 7 classes to think about, I have had to get used to an overload of many hours of confusing homework. When adding homework on top of the sports I play, a lot of stress comes in. It can become very difficult some weeks when there isn't much time after school, especially when we don't have FAB."
Jack Corcroran discussed his freshman year and explained there have been "many positives, like FAB Wednesday — a very helpful day that allows me to catch up on any homework I've had that week. Another positive is the wide variety of extracurricular activities available. These have enabled me to make new friends and enjoy new experiences. While there are positives there are also negatives. High school is a lot more time consuming and has a larger work load that can cause me to stress out."
Margret Cobb explained, "The whole reason I moved to this school was for the classes. They have not disappointed in the least. The opportunity and ability to take these honors and dual enrolled classes opens multiple horizons for my future. Unfortunately, other people have the same ideas. The extremely high population of the school causes physical and mental strain that varies from trying to get through the crowded hallways or [trying to] get into a needed class before it's filled up. It's quite stressful to say the least. Overall, Cartersville is an amazing school and I'm most certainly not the only one that thinks it."
Being a freshman at Cartersville High School can be frightening — with the crowds, the multitudes of classes, and the extracurricular opportunities and demands,  but it can be fulfilling too. And after surviving your first year here, it can only get better!