Chipper's Choice: Your Weekly Recommendations From Chipper
The Whale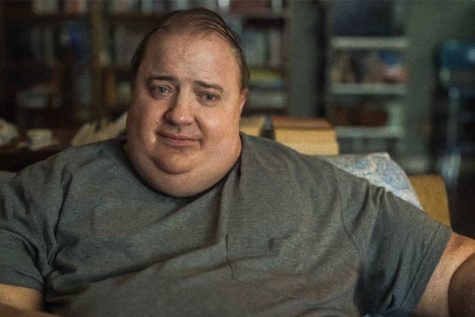 Last week, I watched The Whale, a film from A24, directed by Darren Aronofsky, starring Brendan Fraser. Let me just say, this film was unexpectedly amazing. The plot was strong, and while it was a bit of a depressing movie, it exceeded my expectations. The message that the film delivers is super strong, and I heavily recommend watching it blindly.
Besides the plot though, man, this film hits it out the park! Brendan Fraser won the Oscar for Best Actor, which was very deserved. I did not expect to see such amazing acting in the movie, and I must give it to everyone involved, ESPECIALLY Hong Chau and Sadie Sink, for pouring all their effort into acting in this movie. It was another factor in this amazing movie. Overall, I highly recommend watching this movie, even if you hate sad movies.
– Jackson Adams
Kindness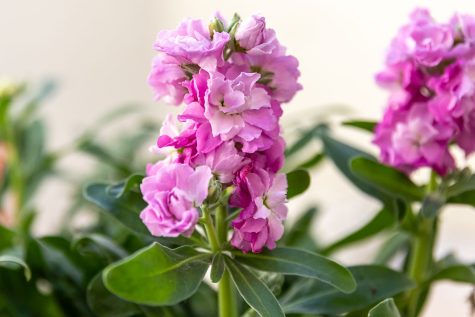 I think I can speak for the majority when I say life has been pretty chaotic recently. With fears of what's to come of the future and the struggles of everyday life, the last thing someone needs on their shoulders is the weight of not feeling good enough or loved. This week I struggled to get myself out of a gloomy mood after feeling let down by the political leaders of my country. On top of that, I've been surrounded by so much hatred and anger all around me that it was starting to wear off on me. I had to remind myself that the only thing possible for me to do in this moment is to spread as much love and warmth as I possibly can. It's so easy to fall into the trap of turning mean-spirited when bad things happen in the world or to you. It seems like everyone starts to turn away from each other when we need each other the most. Instead of sitting around, letting anger destroy your bright personality, go out and make someone's day! Whether it's as simple as smiling at someone or as big as donating to a charity you are passionate about, you can make a difference along with making someone's day. Oh, and don't forget about showing kindness to yourself as well; you deserve it. Never forget how beautiful you are, inside and out, and always remember there is good in the world; it is just a bit more quiet than the bad.
– Kayla Snyder
Felicity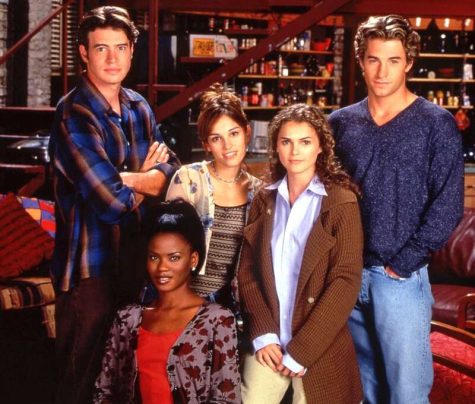 My Chipper's choice for this week is the TV show Felicity. The show follows the titular character, Felicity, leaving behind her hometown and taking a leap of faith to test her luck at conquering New York as a freshman at NYU. At NYU, she makes new friends including a musician named Julie, a fellow pre-med student named Elena, her entertaining boss named Javier at the coffee shop, and her edgy roommate named Meghan. She also finds herself in a love triangle between her resident advisor, Noel, and an athlete she's been crushing on since high school named Ben.
The show is nostalgic. For example, the characters' technology is dated, such as the tape recorder that Felicity is known to use. However, the hard-hitting topics that the show tackles are relevant today such as struggling to pay for college and plagiarism. It handles them with grace and shows the consequences of the characters' actions. While the show presents the realities of college including the negatives, it still excites me for college as I am headed off for it this upcoming fall semester. The show makes it easy to romanticize university.  It is a drama but also has a set of characters with humor that gives it a comforting sitcom feel, especially in the later seasons. I am grateful that the ABC app offers this throwback gem from the late 90s to early 2000s for free in its entirety.
– Mikayla Lowery
Dairy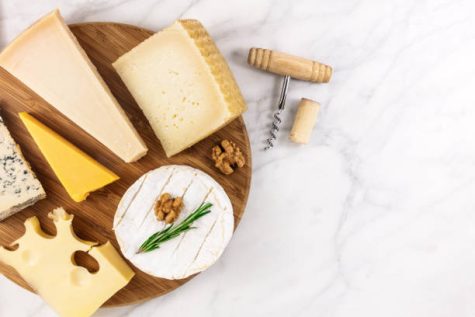 With most foodstuffs coming out of a package in America, it's easy to forget the long journey what we eat takes. Normally I'm concerned with the sourcing and processing of what I consume, but lately I haven't had to be so obsessed. My Chipper's Choice this week is fairly simple and has a pretty self-explanatory journey from ingredient to plate. That's because it's… milk; I've been enjoying milk this week. Full, Complete, Whole milk. Nothin' but the milk. Well actually, milk and then some more. More like butter and ice-cream and yogurt and even kefir and oh-so-much cheese—God I love cheese—and… well… I just love dairy. I know these are supposed to be recommendations so, I recommend a glass of milk, maybe alongside some brie or buttered toast too. 
– Jake Hall