Chipper's Choice: Your Weekly Recommendations From Chipper
This week, our Chipper's Choices ranged from second chances at love and songs about Canadian farmgirls to cutlass-bearing women and creating comedy alone. Here's what our editorial team thinks you should take a look at this weekend. 
Trains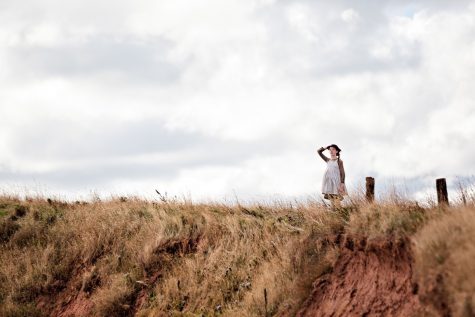 My Chipper's choice this week is the song "Trains" by Chloe Ament. It is based on the Netflix show Anne with an E, which draws inspiration from the book Anne of Green Gables by L.M. Montgomery. As a longtime Anne of Green Gables admirer, Chloe Ament's song gripped me. Chloe, who is 20 years old, captures the story's youthful essence. She is joined by her brother, Patrick Ament, who matches her vocal talent.
The song was beautifully crafted using storytelling that paints a picture in listeners' minds. Although the lyrics refer to the character, Anne, when the song says, "She had always been a writer/ Tragic blessing, romantic curse," the lyrics also can be interpreted as paying homage to L.M. Montgomery since they exquisitely also describe her. The instrumental part pairs perfectly with the poetic lyrics by enhancing the song's hopeful tone. "Trains" enchantingly translates the moving story of Anne of Green Gables to music.
– Mikayla Lowery
Sea Queens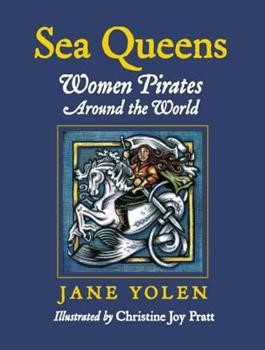 My Chipper's choice this week is Sea Queens, a 2008 children's book by Jane Yolen (of How Do Dinosaurs Say Goodnight? fame). While trying to come up with subject matter for this piece, I stumbled across the book at the library, interested to see how it portrayed its subject matter, famous women in piracy. The answer? Surprisingly, pretty well.
Ms. Yolen accomplishes a great balancing act of pointing out the brutality of the pirates while also mentioning the women were the product of a brutal age. Further, it references that pirate ships were often democratic societies with codes drawn up by their sailors. This starkly contrasts the strictly ordered ships of organized entities, specifically the British Royal Navy, the main foe during the Golden Age of Piracy.
The book covers 13 lady pirates, ranging from Artemisia, queen of a Greek state and advisor to Persia's King Xerxes in the 4th century BC, to Cheng I Sao, a 19th-century Chinese pirate who terrorized the Kingdom for ten years and commanded 1800 vessels in her heyday. Along with the captivating stories, the beautiful illustrations by Christine Joy Pratt, made in the style of woodcarvings, are sure to attract any child's interest. Though the information is not all accurate, and some chapters are noticeably shorter than others, Sea Queens serves as a great introduction to the messy world of piracy and its legacy of so-called "girlbosses."
– Grey Olson
Inside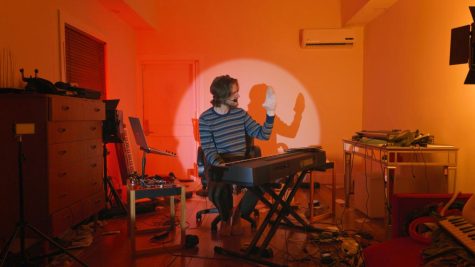 Firstly, I want to say that Bo Burnham is a legend. He went from being one of the earliest YouTube stars to becoming one of the most famous stand-up and musical comedians. I highly recommend you watch some of his previous comedy specials, such as Words, Words, Words, what., and Make Happy. His specials do tend to be a bit explicit and contain bad language, so make sure to keep that in mind before watching them. If you do watch them, I assure you that you will quickly LOVE how he does his specials. He is funny and HIGHLY creative to the point where he can make songs over the strangest topics. 
INSIDE is by far one of the most inspirational and best works that Bo Burnham has ever created. After going on a 5-year hiatus from comedy specials, he returned during the COVID-19 pandemic and created a comedy special without a crew or audience. The production and writing were all by Bo Burnham, and it was an impressive product that was met with lots of praise from everyone. I would love to write a full-length review over this special, but to keep things short, I will simply say that this is a must watch for everyone. My favorite song, while explicit, is "Welcome to the Internet," which delivered an extremely interesting message. I highly recommend watching this special, as it is not only relatable for people who had to experience the pandemic, but it is also an inspiring work of art that can really awaken your inner creativity. 
– Jackson Adams
Disenchantment
This week I've been rewatching one of my favorite shows called Disenchantment. Disenchantment shows the life of a princess with a drinking problem who hangs out with her Demon and elf buddies and goes on wild adventures that she didn't always ask for. This show might not be for everyone but if you like weird, funky, adult humorous shows this one's for you!  
– Elizabeth Tornincasa
Perfect Match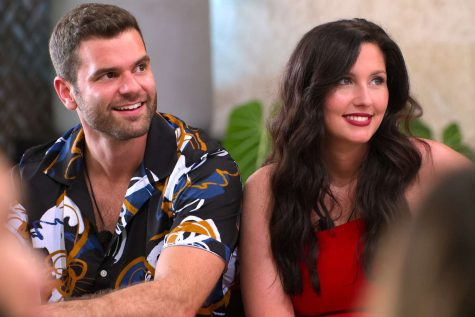 My Chipper's Choice this week is Perfect Match. Perfect Match is a new reality TV show on Netflix where singles from other reality TV shows, such as Too Hot to Handle and Love is Blind, live in a villa together. Every night they must find someone to match with or they have to go home. They have challenges to see who the "perfect match" is and then they get to go on a date and go to the "boardroom" where the future of what will happen in the villa lies in their hands. Even though none of the relationships worked out in the end, the drama is unparalleled. I felt so many different emotions throughout the season: happy for the cute couples, angry at all the shady behavior. It was definitely a roller coaster ride for me, but I loved every second of it. Seeing familiar faces brought back memories and their actions never failed to surprise me.  
– Kayla Snyder
You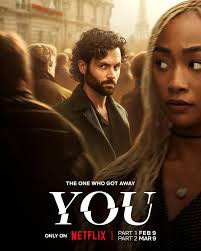 After a long wait following the cliff hanger of season 3, the Netflix original series You has finally released season 4 in its entirety. The entire show up to this point has had the main character, Joe, be very oblivious to his faults, but when all of his actions come to a head, he is forced to face the music. The new season has many, and I mean many, twists and turns— and has a very fulfilling ending that makes you anticipate the next season.  
– Madison Tovey