The Olympics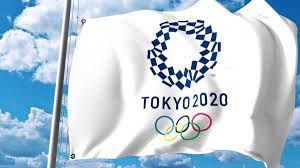 The Olympics came to a close on Sunday, August 8, with the U.S.A winning with a total of 39 gold medals. Many notable events happened. Some were more controversial than others, such as drug scandals and mental health breaks. Some were less controversial but not any less exciting, such as new events and new world records.
There were four new events, skateboarding, sport climbing, surfing, and karate. Many people were excited about the unveiling of these sports. Skateboarding proved to be the most popular of the four. That might be due to Momiji Nishiya. She is a thirteen-year-old girl from Japan who took home the gold for the women's street skateboarding event. Some of the records that were broken were the 488 Kg (about the weight of a grand piano) weight lift for the men's weightlighting, a 3min 53.11sec run in the women's 1500m event (about the elevation of Denver, Colorado), and a 45.94sec in the men's 400-meter hurdles.
One of the more controversial moments is Simone Biles dropping out of the Olympics for her mental health. She claimed to be suffering from "the twisties." Gymnasts define "the twisties" as a phenomenon that happens during high-level activities when your brain can't distinguish what movement your body is trying to accomplish. Sometimes it makes you lose your sense of up and down, which can be very dangerous in this sport. Although most people are supportive of her decision, there are people who claim that her decision was not brave. They claim that her decision was cowardly and that she was giving up in the midst of adversity.
Another controversial event was the suspension of Sha'Carri Richardson. She is an American track and field runner who competes in the 100-meter and 200-meter dashes. She tested positive for marijuana a month before the Olympic games. This put her in jeopardy of not being able to compete in the Olympics due to her being on a 30-day suspension. She claims that she only used marijuana to cope with all of the issues going on in her life. Many people were outraged about her suspension while others thought it was justified. Her suspension ended on July 3rd which gave her time to compete in some of the events that she was planning to compete in. However, on July 6h the roster for Team U.S.A. came out and Richardson was not on it. She was upset about this but vowed to make a comeback at the Prefontaine Classic.
The Olympians began heading home as soon as 6 days after the games began. Many Olympians were greeted with very warm welcomes. Some Olympians were not able to see family and friends for weeks due to the banning of spectators. Which made the welcome even warmer. This Olympics came with many challenges and restrictions, but for the most part, everyone played by the rules making the 2020 Tokyo Olympics one to remember.