COVID-19 Effects on Student Learning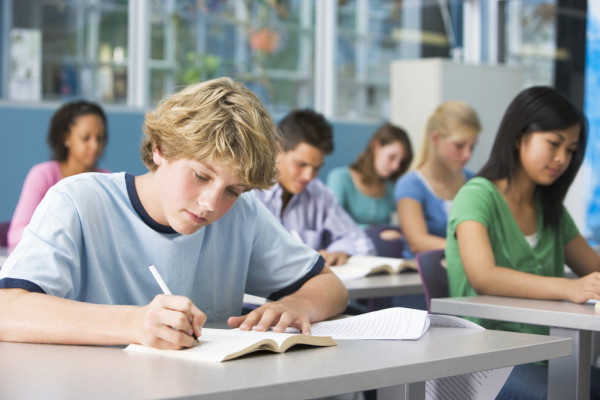 The U.S. educational system was not built to deal with extended shutdowns like those imposed by the COVID-19 pandemic. Back in March of last year, given the abruptness of the situation, teachers and administrators were unprepared for the online transition and were forced to build emergency virtual learning systems almost immediately. Without any notice, adults and children found themselves in the middle of a massive national experiment in which new ways of teaching and learning had to be adapted and implemented.
During the summer, formal schooling stops, and learning loss happens at the same rate for all students. However, instruction has been uneven during the pandemic, as some students were able to participate fully in online learning while others have faced obstacles. Due to COVID-19, mental health problems amongst students have led to poor academic achievement and depression. Many children often have attendance problems and difficulty completing assignments due to lack of motivation or lack of internet access.
Senior Cross country runner Maddie Hold says that COVID-19 has negatively affected her mental health.
"Before COVID-19, life was moving at its normal speed. When the pandemic began, everything stopped." She says that social media has "taken a toll on her."
"Now I have the free time to watch what everyone else is doing and compare others to myself." However, the pandemic has given her time to try new things such as painting and biking. "[She] has found new ways to enjoy [her] life."
For students who are more familiar with in-person courses, online learning has brought both positive and negative effects.
Senior Chipper writer Autumn Cooley says virtual learning allowed her to "work at a slower pace than regular school."
"I was able to make a 92 in Chemistry because of the extra time I had." While online learning helped her with time management, it also affected her mentally, as she felt isolated. "Staring at a computer all day without personal interaction is overwhelming. [She] felt unmotivated to do her work at most times."
Without data on how the virus affects student learning, making informed decisions about whether or when to return to in-person is still difficult to this day.
Pat Broadnax, a member of the Cartersville City Schools Board of Education, says "it was not an easy decision."
"There are pros and cons to virtual and in-person. The board and I agreed that it was better to give students and parents the choice, rather than having only one way of learning."
Her number one priority, in line with the rest of the board's, is making sure students are safe and prepared for the next school year. "If students and faculty are healthy and willing to abide by the rules and regulations collectively, then [she] prays [the school] won't have any problems. The administrators are doing everything they can to prepare our students for their next step, wherever that may be."
As the 2021–2022 school year begins, it will be critical to identify which students are struggling most and how much learning and development they have lost out on. For each child, this diagnostic assessment will deliver a unique answer, and the school system will have to meet the child where he or she is. A strengthened system based on meeting children where they are and providing them with what they need will be key to supporting student's learning.