How Good Is Hippie Donuts?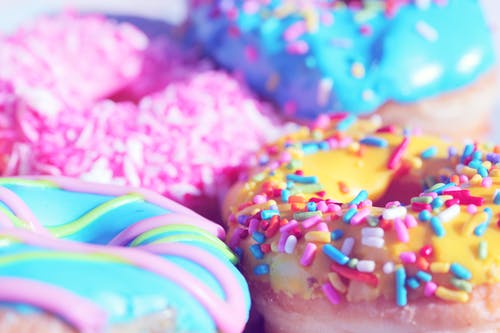 There's a new donut shop in town and it's here to compete with big competitors like Dunkin and Daylight Donuts. They have just recently been built on Tennessee Street, but they are quick to get customers. Many new shops during this time aren't doing that well, but Hippie Donuts isn't one of these. Research finds that for those who visit donut shops, 68 percent of their purchases include coffee and only 30 percent include a donut. This is where most of the big companies get their money from. Many people love going to their favorite donut shop to get their morning coffee like lattes, and all sorts of frozen drinks. These special drinks are bought 14% more than regular coffee.
There were 3.2 billion visits made to QSR donut outlets at the end of 2019. That is a crazy number to think about. Many smaller shops aren't that successful, but if you make great coffee with great donuts, consumers will visit. The more customers, the more competition you put up for your competitors. Hippie donuts are well along these lines. The workers there are fabulous. When asked how their experience was a customer said this, "The customer service here was very nice and they get the job done quickly and easily, and they are very professional for a small-town shop." At Dunkin, a customer said this when asked the same question, "The workers here are more just professional and the atmosphere isn't the same as other donut shops. It feels more just like a Starbucks or a coffee shop, not a donut shop." Now of course Hippie donuts isn't big enough to be competing with Dunkin donuts, but in our town, they put up a fight.