TikTok: the app that never stops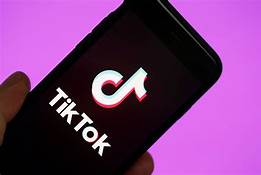 Anyone who has TikTok has probably said the line "I'm downloading this as a joke," and boy were they wrong. Tiktok is an endless rabbit hole of funny, serious, sad, controversial, and dancing videos. So many dancing videos. In other words, TikTok has something for everyone. Our generation was trying to fill the void of the internet taking away Vine, and this is the closest thing we have now.  
Tiktok is basically another Instagram or Facebook, but it only allows 15-60 second videos of anything you want, within guidelines of course. The most common videos right now are POVs or dancing, POVs are where individuals act out a scene described in the caption to the song of their choice.
Another theme slowly taking over TikTok are art videos. People are able to broadcast their talents onto this platform and have the chance to get recognized.  
Going back to TikTok taking over our lives, the majority of people who have TikTok started out just watching a video or two a day and now we find ourselves struggling to get off the app. Polling our chipper class, the average amount of hours spent on TikTok a week is 9, the highest being 17 hours and 10 minutes, and the lowest being 1 hour and 7 minutes.  
TikTok is so popular among younger generations, that BuzzFeed is actively recruiting millennials who are willing to focus exclusively on the 202 presidential campaigns on its forum.
We owe credit for this addicting, entertaining, and monumental time-waster to TikTok creator, Zhang Yiming. He is 36 and lives in Longyan China. His net worth is currently 16.2 billion US dollars. He founded ByteDance in 2012, which is valued at 75 billion US dollars. This company is where he developed the news aggregator, Toutiao, as well as this generation's beloved Vine replacement, TikTok.