Toni Morrison: the extraordinary author's connections with Cartersville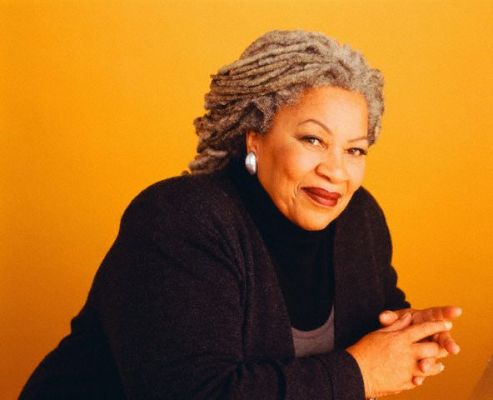 Hang on for a minute...we're trying to find some more stories you might like.
Toni Morrison, born Chloe Wofford in Lorain, Ohio in 1933, was the first African-American woman to win the Nobel Prize in literature. Author of eleven novels including "Beloved" (which won the Pulitzer Prize in 1988), Morrison made an impact on readers'lives all over the world and left an immortal legacy behind.
She believed the Black American experience was worthy of attention, and not just so that white people could learn valuable lessons about race. Morrison's way with words brought the attention of racial tensions between blacks and whites. She believed in equality for all races, no matter your skin color. She never gave up on her writing, despite being told she could never be successful because of her skin color. 
Morrison's views on people who were not of her color were very different from her father's, who thought his moral character was superior to whites after witnessing the extreme racism of the deep South, as well as having his house was set fire to evict his family.
Morrison's father, George Wofford, was born in Cartersville, Ga of 1908. Her grandfather was a railroad engineer for the Western & Atlantic line that ran 138 miles from Atlanta to Chattanooga. By 1920, Morrison's grandfather lost his job to a white man and began a business as a drayman, delivering items with his horse and buggy.
Toni Morrison's father married Ramah Williams, whose family lost her native American great-grandmother's Alabama land to a white man during these rough times.  Eventually, the couple headed north to Ohio to work in the steel mills. The final straw that pushed them from Cartersville was the lynching of a black man not far from downtown.
Toni Morrison lived in Lorain until she went to Howard University in Washington, D.C. Her father visited Georgia often, but never brought his family here because he believed it to be the most racist state in the Nation.  
Morrison's first time visiting her father's home was in 1998 when the first biennial conference was held for the society, "Toni Morrison and the American South," directed by Denard and held in Atlanta and Cartersville. She was met by the State Supreme Court Justice Robert Benham, native to Cartersville and the first African American judge appointed to the Georgia State Court of Appeals in 1984.
As a result of her connection with Cartersville, the city will be the proud recipient a "Bench by the Road" memorial, placed close to the train depot downtown. Placement will be in honor of Toni Morrison's grandfather's role at the depot, as well as the numerous African Americans who passed through on their way to other locations around the United States.
The Toni Morrison Society initiated the "Bench by the Road" memorial history project, which places benches at sites of significance in terms of the African Diaspora — including ports of entry in the slave trade. The project is designed to help memorialize the lives of the enslaved. The benches are intended as space for the reflection on African American history and are made of black steel. Each bears a plaque commemorating the particular history of the location. 
Toni Morrison's life came to an end from complications of pneumonia in 2019. She was eighty-eight years old. Her legacy lives on in her novels and her belief in racial equality and historical activism. She believed in using the hard-fought freedom of her race for good, proclaiming, "Freedom is choosing your responsibility. It's not having no responsibilities; it's choosing the ones you want."