Is Thanksgiving really a time to Give Thanks? Native American Experience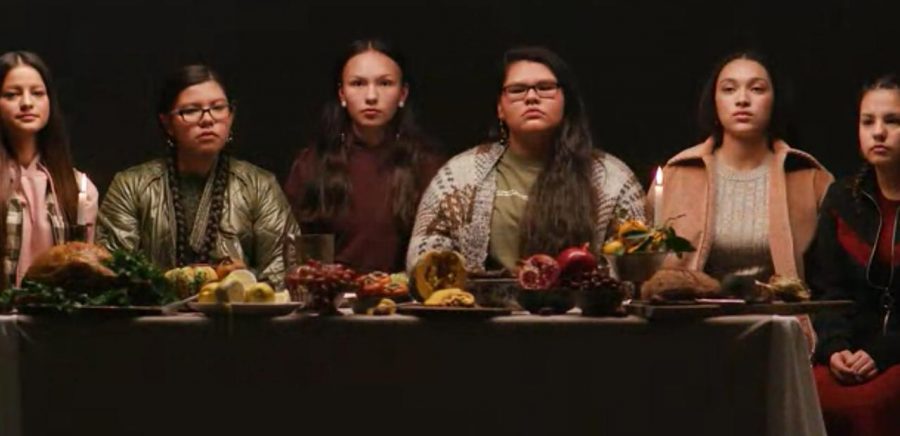 Kayla Turner
December 11, 2019
Thanksgiving is a holiday associated with Pilgrims and Native Americans and has come to symbolize intercultural peace. Before settlers arrived, Native tribes were celebrating the autumn harvest and the gift of Mother Earth's abundance. 
Thanksgiving is a day of mourning for some Native American tribes. The holiday serves as a reminder of how a gift of generosity was rewarded by the theft of land, forced relocation, and the near-extermination of many Native people, from disease or forced assimilation or murder. The holiday becomes a reminder of 500 years of betrayal.
According to ___ "Thanksgiving Day is a reminder of the genocide of millions of Native people, the theft of Native lands, and the restless assault on Native culture." It has become a National Day of Mourning for many indigenous Americans. The first National Day of Mourning was in 1970 and was organized by Native Americans of New England and has included an annual march and rally ever since.
Rather than "Thanksgiving," Native Americans celebrate the fall harvest and their traditional way of life. They wake up before the sun and go out and watch traditional dancers perform. Crowds gather to celebrate the sunrise.
Native Americans say the holiday celebrating the pilgrims and Native Americans coming together in Thanksgiving is built on a lie, and they would rather spend that day indulging on self-care rather than turkey. 
Some interesting facts about Thanksgiving…
It didn't become a national holiday till 1863. FDR once changed the date of Thanksgiving to boost the economy. The day after Thanksgiving, the commercially-driven day more commonly known as Black Friday, is also Native American Heritage Day, a day that truly deserves recognition.