Since El Paso…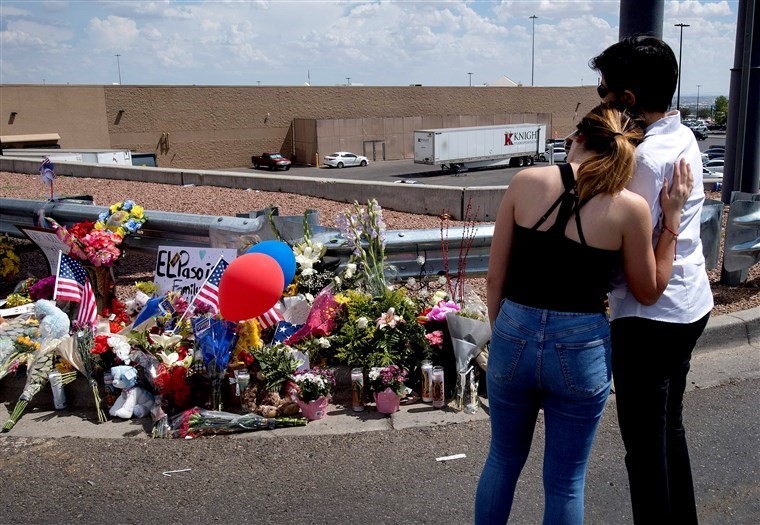 Twenty-two people were killed on August 3rd at a Walmart in El Paso, Texas. Wives, husbands, children, and grandparents all went to Walmart to get bags of groceries, clothes, or maybe a loaf of bread. They left in body bags.
Patrick Wood Crusius, a white male, used a civilian-use AK-47 to gun down as many people as possible. The Walmart he targeted is in a predominantly Hispanic neighborhood, and he selected it intentionally. Thirteen of the deceased victims were American, 8 were Hispanic, and 1 was German. All Americans who were shot were Hispanic.
During his first interrogation after being arrested, Crusius admitted targeting Hispanics. He was active on 8chan, a chat board infamous for having a large, far-right, white nationalist population. On 8chan, a little before the shooting, Crusius posted a manifesto about his plans for the shooting and his reasons behind it. The manifesto included intricate details, right down to the type of gun he would use. 8chan took the post down immediately after it was posted, although some members continued to share it on 8chan after it was removed.
One man, with one gun and a twisted, white nationalist perception of the world, changed the lives of 22 people and their families (along with the entirety of the United States) forever.
Following the shooting, businesses and state government took swift action, tightening or loosening gun policy over their jurisdiction
The CEO of Walmart Doug McMillon is disheartened that mass shootings like the El Paso shooting are still occurring so frequently, and publicly stated, "The status quo is unacceptable," and that national laws need to be changed to reduce the likelihood of massacres like El Paso from repeating themselves.
McMillon decided to take matters into his own hands. Walmart has asked customers to refrain from openly carrying guns at their stores unless patrons are authorized law enforcement officers.
Walmart has also stopped selling short-barrel rifle ammunition. This includes anything that could possibly be used on military-style weapons (such as the semi-automatic rifle used in the El Paso shooting).
Alaska was the only state where handguns were still being sold at Walmart. Following the shooting, Walmart announced that handguns would no longer be sold at their Alaskan stores (or any state for that matter). Walmart has discontinued selling handgun ammunition at all its stores since the El Paso shooting. They hope that these changes will make their stores and the surrounding communities safer. Walmart hopes that these changes will help rid the stain of the shooting that took place at their store.
The state of Texas has likewise made changes to its gun laws since August 3rd. Those changes fall on the other side of the coin. A new law, enacted less than ten hours after the El Paso shooting, now makes it legal for people to carry weapons into places of worship.
Regardless of a person's view on gun laws, it seems that most people agree action is necessary, whether that action is strengthening or loosening gun laws. We all believe "Enough is Enough."