College Applications: the Best of Times, the Worst of Times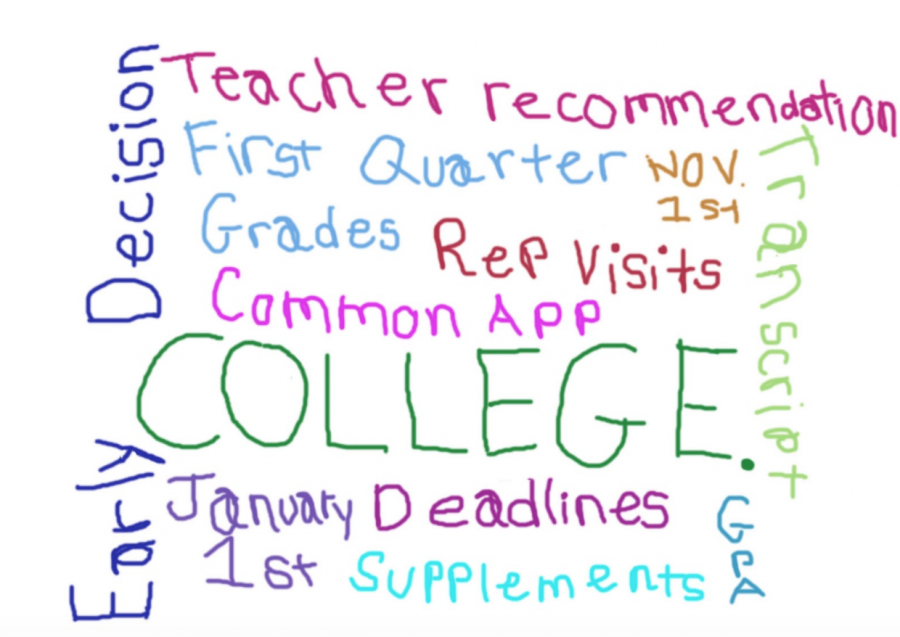 It's finally the seniors' time to apply and get ready for college. It can get super overwhelming with all the different college choices, essays, teachers and parents on your back. It's already so hard to juggle school and life, but now throw in extra essays and time-consuming questions, and many students feel pushed to the limit. 
Cartersville senior Kaylee Adams discussed her experience with applications. She went through the application process for three schools: Kennesaw State, the University of Tennessee Chattanooga, and Alabama. She explained that applications can be time consuming, and she has spent "a month on and off working on them to make sure they are perfect and waiting for test scores to come back."
Narrowing down options can be difficult and there are always admission worries, but Kaylee says KSU is her number 1 choice right now: "If I get in, that's where I will go for sure. Knowing my GPA and test scores, I should get into where I want to go. I know it'll all workout in the end." 
Here are some tips everyone should know beforehand: 
#1 Request transcripts from your counselor right away. These can take a couple days to receive.
#2. Make a list of potential colleges you would like to attend. This will make it easier to apply and not waste your time on applications that you're not serious about.
#3 Ask your teacher for letters of recommendation with plenty of advance notice. They likely have multiple students asking, and many schools have the same deadlines. Your acceptance might hinge on their letter. If you want a good one, give them lots of notice. And speaking of recommendations…
#4. Get a Brag Sheet from your counselors and compile a list of all your activities and personal interests to give your teachers who fill out your recommendations. You want the information they provide the colleges to be personal and complete.
#5 Make sure you take your ACT and SAT early. Know (and achieve) the scores your college choices require. (Score cutoffs vary from institution to institution!)
The application process can be stressful, but once you get into your school, it'll all be worth it.