Canes Decimate Luella; Earn 50th Regular Season Win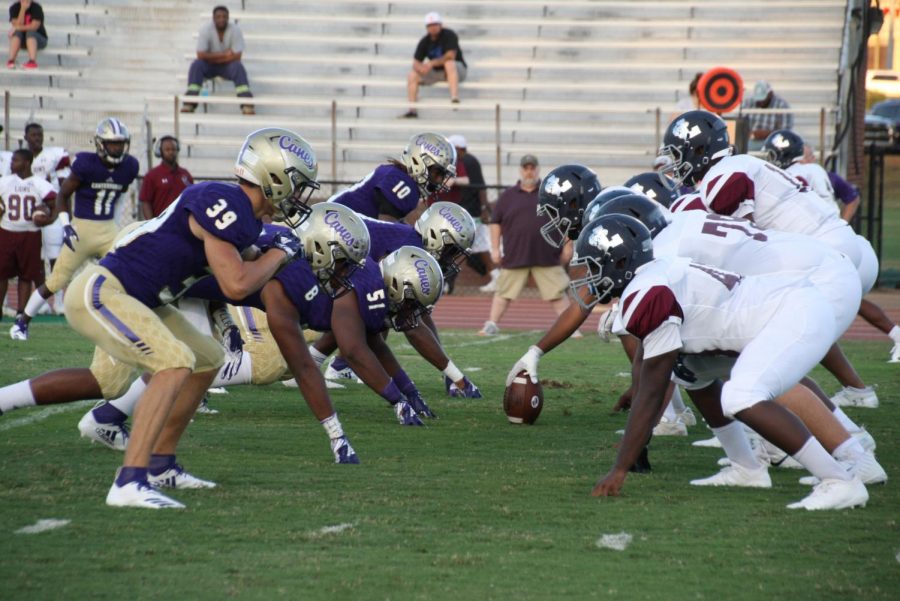 The Cartersville Purple Hurricanes decimated the Luella Lions on Friday, September 6. Cartersville won their 50th regular season game in a row with the win over the Lions.
The Hurricanes started the game off with a bang, as junior Devonte Ross took the opening kickoff for a touchdown. 
The Cartersville defense played lights out all game, forcing five consecutive 3-and-outs. The Hurricane offense took advantage of this, scoring a touchdown on each of their first six possessions of the night.
Quarterback Tee Webb looked very good in the win, going 11-for-12 with 204 yards, 2 passing touchdowns, and one rushing touchdown. His deep ball was very accurate, as both his passing touchdowns were over 50-yards (a 69-yard TD to Marquail Coaxum and a 57-yard TD to Devonte Ross).
The Purple Hurricanes move to 2-0 after the win, and will face McNair on Friday, September 13.