CHS Honors Night
Students Honored for their Classroom Achievements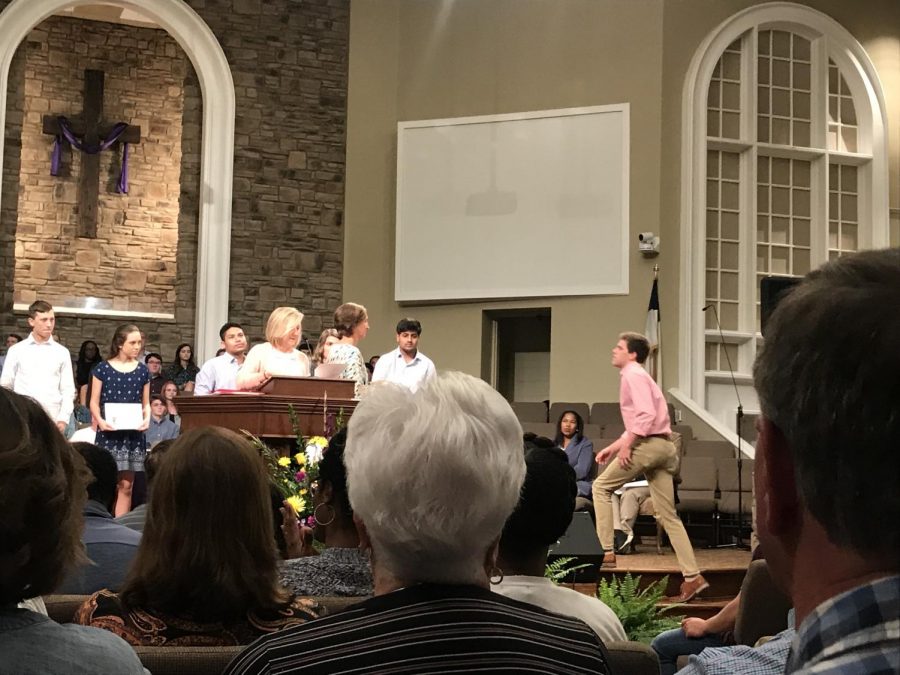 Each year Cartersville High School's best and brightest, along with their families, are invited to Tabernacle Baptist Church to participate in the celebration and recognition of their academic achievements in what is known as simply "Honor's Night." This year, Honors Night occurred on Monday, April 15.
Students were awarded for their grades and classroom behavior on the basis of the soon-to-end current school year. Awards include everything from academic honor roll on the basis of GPA to individual class awards that are selected by a teacher to honor a specific student.
Honors night is a well-respected event that provides an unparalleled opportunity to honor those students who shine in the classroom and beyond.
Will Noble (Sr.) had this to say about his final Honors night at CHS: "I'm very proud to have been a part of [Honors night]. It feels good to be honored, especially as a senior."
Nuren Lara (Jr.) said, "My parents were thrilled when they heard I was invited. They're very proud, and so am I."
When asked about her feelings towards honors night, Annie Murphy (Jr.) said, "It just feels great to be appreciated. To know that someone recognizes your hard work and takes the opportunity to honor you is an amazing feeling."
Riley Collier (Jr.) missed out on participation this year. He had this to say: "I would've liked to have been up there being honored with my classmates. Honor's night is a big deal, and I'm going to make it my goal next year to be a part of it."
Honors night is an even more special occasion for seniors, who have a chance to shine prior to graduation. Scholarships are awarded, accolades are given, and memories are made.
Teachers are an important part of Honors Night as well. They look on as their students are awarded for their accomplishments and even give some of the awards themselves.
Honors Night is an important tradition for CHS, and hopefully it will continue for years to come. Students deserve to be awarded for their hard work, and Honors Night provides a perfect opportunity.