Cartersville QB Webb Commits to Louisville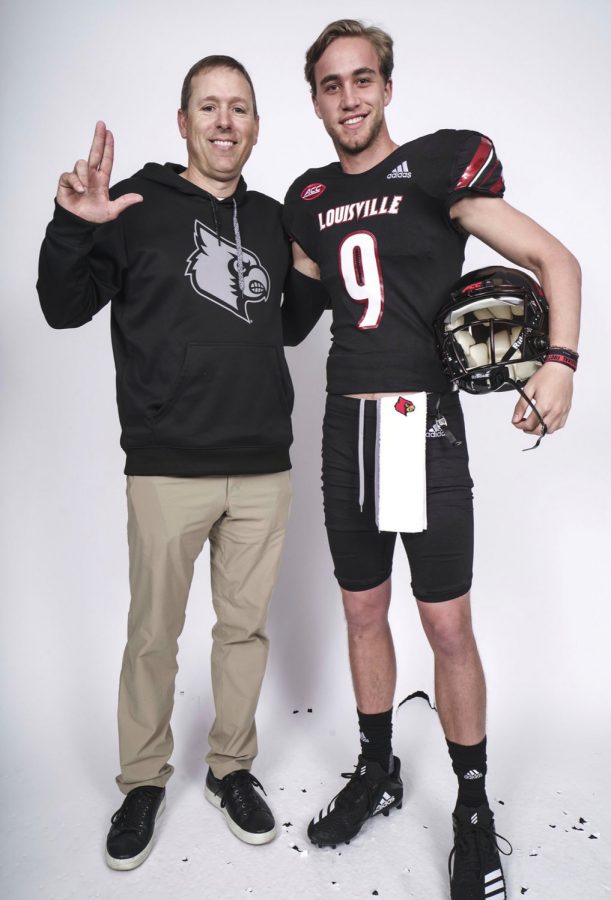 On Thursday, April 25, Cartersville quarterback Tee Webb announced his commitment to play college football at the University of Louisville. Sports editor Thomas Smith sat down with Webb to ask him some questions about his commitment.
TS: What led you to choose Louisville over other big colleges that were offering you?
TW: I really fell in love with the coaching staff and the plans that the head coach had for the future. He plans on building a big program there. I fell in love with the city and the feeling of it all.
TS: Would you say that the hiring of Coach Scott Satterfield impacted your decision?
TW: Yeah, for sure. I really like Coach Satterfield and he's followed my career since he was at Appalachian State, so I really like him a lot.
TS: Did you plan on making a commitment at this time or did the timing just feel right?
TW: I planned on making a commitment around the end of June, but I went to Louisville this past weekend and I just fell in love with it. So, I thought it would be the right decision to go ahead and commit.
TS: What do you feel like you bring to the table at Louisville?
TW: I feel like I'm a really good leader and I feel like I can make any throw on the field at any given time. Hopefully we can get a lot of guys that will follow me there and I feel like we can have a really good career there. So, I'm really looking forward to it.
Webb will lead the Hurricane offense this season after an impressive junior year in which he threw for 2,877 yards and had 40 total touchdowns. The Cartersville football team kicks their season off on August 23 at Allatoona.