CHS is the Best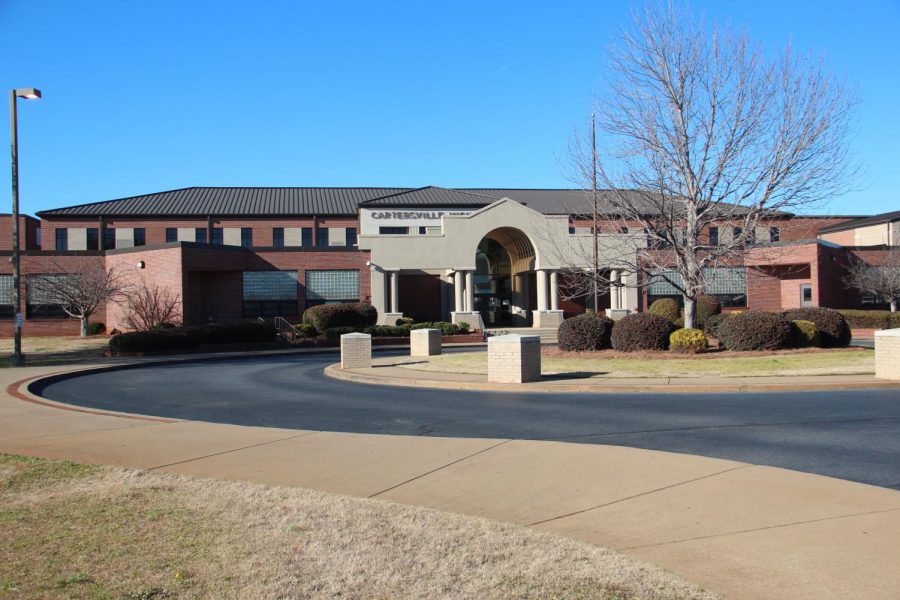 Full disclosure: I've grown up in Cartersville, lived here my whole life, and attended Cartersville City Schools since Pre-K.
My father attended and graduated from Cartersville High School.
My grandfather was a member of the first class to graduate from the building where Cartersville High School now resides.
I, therefore, am very biased in favor of Cartersville City Schools and am inclined to believe that is is the best place to attend school in or around the City of Cartersville.
Why wouldn't I be?
The purpose of this article is not to diminish the reputation of other school systems or to put them down, it is only to highlight some of the reasons why myself and my fellow Purple Hurricanes are so proud of where we receive our education.
First, the location of Cartersville High School is amazing. Being in historic downtown, the school really feels like it is an integral part of the city for which it is named. Nothing beats driving by historic buildings in a small Southern town to watch a football game on Friday nights. The atmosphere created by CHS's location is unparalleled. Also, it is close to the busiest part of Cartersville. 41 runs right beside the school and makes restaurants and stores just minutes away. You can even walk directly from the school to many places in town.
Second, Cartersville is smaller than any of the surrounding schools. The smaller size provides a real hometown feel, and it seems as if everybody knows everybody. Friends form tight bonds and grow up with each other. Family ties date back generations and the community feels deeply connected. This makes school a very personal experience, and lives up to the saying that "…it takes a village to raise a child."
Third, Cartersville is a highly competitive sports school despite its size. In the South, football is king. And Cartersville's football team is certainly something to behold. In the past 4 seasons, Cartersville football has only lost 3 games. Our former coach, Joey King, was just hired as a coach at Coastal Carolina. And, everyone knows about Trevor Lawrence. After breaking Deshaun Watson's Georgia High School records for passing yards and touchdowns, he led Clemson to a national championship as a Freshman.
But, it's not just football. The Cartersville baseball program rivals the football program and historically has had its own massive waves of success. In recent news, Anthony Seigler was selected in the first round of the MLB draft by the New York Yankees.
Cartersville oozes athletic success, and the aforementioned sports are solely the biggest, not the only ones to experience success at a high level.
The combination of atmosphere, hometown feel, and competitive athletics makes Cartersville City Schools an amazing place to learn and grow up, and I'd argue that it is hands-down the best.