Canes Wrestling Makes History
CHS Wrestling qualifies for state for the first time in program history.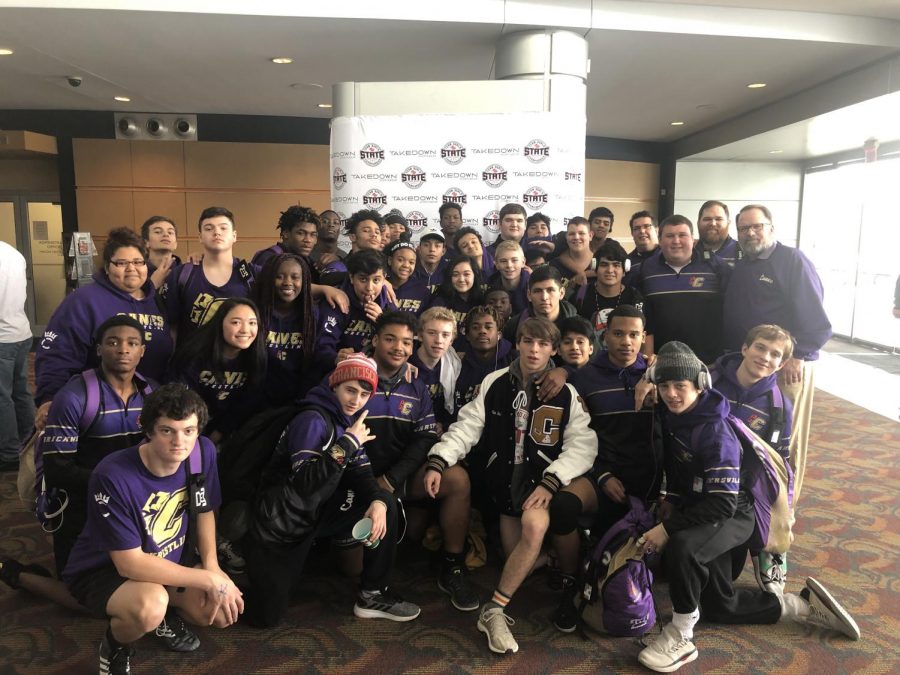 The Cartersville Purple Hurricanes wrestling team made history this year by becoming the first team to ever qualify for team state. They reached state by finishing 2nd in their region. At the state tournament in Macon, they proceeded to beat Columbus and Cairo before falling to Woodward (this year's champions) and Blessed Trinity.
When asked how it felt to qualify for the first time in school history, Coach Putnam responded, "I felt very proud. We've worked hard since last summer. Hard work created success and it was great to see it pay off." This year's state tournament showed Putnam plenty about his team. He added, "They rose to the occasion. We learned they weren't happy just getting there. They have goals and want to be successful."
The team placed in the top 8 this year, and both the coaches and wrestlers see this as a huge step on their way to place even higher next year. Losing only 3 seniors after this season, Coaches Putnam and Gayton hope to make an even deeper run next year. Putnam plans to work even harder next year on "better takedown-pin combinations" in an effort to improve. "Get pins and avoid being pinned…" he added, "…that's how you win dual tournaments."
The team hopes to follow their team success with lots of individual success over the coming weeks. Senior Night (January 29) as well as Area, sectionals, and the individual state tournament are all coming fast, and we can expect to see lots of success from the Hurricanes. 10 wrestlers are expected to qualify for individual state this year, shattering the previous record of 5.
Looking to the future, the coaches plan on working even harder for success. A team wrestling camp has already been scheduled, and a top 4 finish in next year's tournament is the apparent goal.