'Tis the season… of cliched Christmas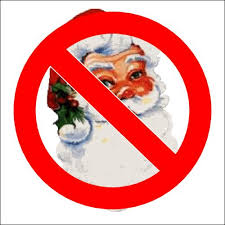 'Tis the season of overpriced gifts and over played songs. 'Tis the season of over-rated Christmas bundles and dreaded Christmas movies. And last but not least, 'tis the season of the grossly-irritating Mariah Carey songs played on repeat.  
And we all know that one person…
That one person who puts Christmas decorations up way too early.
That one person who starts shopping for gifts in summertime, claiming "the prices are better."
That one person who will just about faint if someone was to wish them a "Happy Holidays" instead of the preferred "Merry Christmas."
We call this person a Christmaholic,  
Christmas has become the most commercialized time of the year. Before snow can even hit the ground, we'll have already had half-a-zillion "ALL TIME LOW PRICES" radio and television commercials.  
Despite all the reasons why I hate Christmas, the one thing that I can truly support is the act of giving — the true meaning of this holiday time. The simple act of putting your needs aside for one day and uplifting the ones you love and care about.
So, why do we get so bent out of shape when people feel the need to express what they believe? And how hard is it to be accommodating to other feelings?
Instead of buying presents this year (and spending a fortune), why not gift someone with kindness? Write them a note telling them how thankful you are for them… Or bake up some cookies for good friends… Or call up a loved and go spend some time with them… Or help make dinner for friends and family running short on time… Or give a gift of homemade coupons to help with chores around the house…
If it's truly the thought that counts, then make it a truly thoughtful, kindness-centered gift!