He's Making a List (of Chicken and Rice?)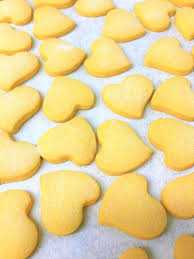 With the holidays quickly approaching, food is on the minds of many. Recipes are swimming around in every ocean of the internet, from American meats to Italian desserts, and it can be hard to decide what to make. From the merry members of The Chipper to you, we found a few recipes that can make your Holiday dinners shine above your neighbor's. 
American Fruitcake: 
Fruit: 1 ½ cup dry pineapple, 1 ½ cup dried raisins, 1 cup dry apricot, 1 cup candied red cherries, ⅓ cup diced crystalized ginger, ¾ cup apple juice or cranberry juice

 
Batter: 1 cup unsalted butter, 2 cup dark brown sugar, 1 teaspoon salt, 1 teaspoon ground cinnamon, 1 teaspoon baking powder, 4 eggs, 3 cups flour, ¼ corn syrup, 2 cups chopped nuts (walnuts, almonds, pecans), ½ cup apple juice, cranberry juice, or water

 
Combine fruit and liquids in a heat-resistant bowl and let rest overnight.

 
Preheat oven to 300 degrees F, and grease pans (including: 3 ¾'' x 2 ½'' in, 3'' x 5'' in, or 9'' x 5'' in pans)

 
Batter: place butter and sugar in large bowl and beat until combined. Beat in the salt, spices, and baking powder. Then, beat the eggs in one at a time.

 
Add flour and syrup into the bowl and beat gently to mix.

 
Stir in the juice or water, and add any fruit and remaining liquid, as well as nuts. 

 
Spoon batter into pans.

 
Bake (60-75 min for small loaves, 75 min for medium loaves, and 2 hours for 9'' x 5'' loaves)

 
American Cranberry and Pear Honeyed Ham: 
1 smoked ham, 45 whole cloves, 1 ½ cup honey, 2 cups apple cider, 1 cinnamon stick, 5 Bosc pears (quartered), 3 cups cranberries, ½ cup light brown sugar, ½ teaspoon ground ginger

 
Preheat oven to 350, score ham into diamond pattern and insert cloves into diamond. 

 
Pour cider and 1 cup honey over ham. Bake 1 hour, basting with juices after 30 minutes.

 
Add cinnamon and pears to pan. Bake 45 minutes, basting it twice. Sprinkle cranberries over the pears. Bake 30-40 minutes

 

Ladle sauces into saucepan, mix in remaining honey, sugar, and ginger. Bring to gentle boil. Cook until syrupy, then brush ham with glaze from pan. Pour glaze over pears and cranberries.
Czech Kapustnica:  
150 Grams smoked pork or ham, ¼ tablespoon allspice or nutmeg, 1 bay leaf, ½ caraway seeds, 1 cup sauerkraut, 1 small onion, 2 tablespoons paprika, 1 clove minced garlic, 50 g diced mushrooms, 1 smoked sausage, ½ tablespoon sugar, ½ tablespoon vinegar, /2 tablespoon dried marjoram, to taste: sour cream, cream, or yogurt 
Add smoked ham or pork, 3 ½ cups of water, bay leaf, pepper, allspice, and ½ tablespoon salt to a pot, and bring to boil. Turn heat to low and then simmer for 30 minutes

 
Slice onions, saute onions for about 5 minutes

 
When onions are soft, mix in paprika

 
Add sauerkraut to pot after 30 minutes is up

 
Stir in mushrooms, onions, and garlic, then simmer for 30 minutes

 
Remove Ham from soup, Cut off any fatty parts. Chop into bits

 
Place ham back into pot and simmer for 20 minutes

 
Cut up sausage and add into pot with vinegar, sugar, and marjoram

 
Cook for 5-10 more minutes

 
Serve with yogurt, cream, or sour cream on top

 
Italian Panettone: 
Stater: ¾ cup unbleached flour, 1/16 teaspoon instant yeast, ⅓ cup cool water. Dough: Starter, 2 ¼ cup unbleached flour, ¼ cup lukewarm water, 2 large eggs, ¼ cup softened butter, 1 teaspoon vanilla + ⅛ teaspoon orange oil, 1 tablespoon instant yeast, 1 ¼ teaspoon salt, ⅓ cup sugar, ½ cup gold raisins, ½ cup dried apricots, ½ cup dried cranberries, ½ cup dried pineapple, 2 tablespoon grated orange rind or grated lemon peel

 
Combine starter ingredients in a medium mixing bowl, and allow them to rest 8-12 hours

 
Combine all dough ingredients, except for zest and fruit, and knead until smooth

 
Allow dough to rise for 1 to 1 ½ hours, with covering

 
Gently deflate dough, and knead in fruits

 
Shape dough into a ball, and place into a straight-sided 1 ½ – 2-quart pan

 
Cover pan and let dough rise until it hits the side of the pan, roughly 1 hours

 
Preheat oven to 400 and bake bread for 10 minutes. Switch oven to 375, and bake 10 minutes, then switch oven to 350 and bake for 25-35 minutes until brown.

 
Remove from oven and cool completely

 
Canadian Shortbread:  
4 oz butter, 2 oz superfine sugar, 6 oz flour

 
Heat Oven to 375

 
Beat butter and sugar together until smooth

 
Stir in flour until a paste consistency, and roll until paste is about 1 cm thick

 
Cut into sticks and place onto baking tray. Sprinkle with sugar and chill for 20 minutes.

 
Bake for 15-20 minutes until golden