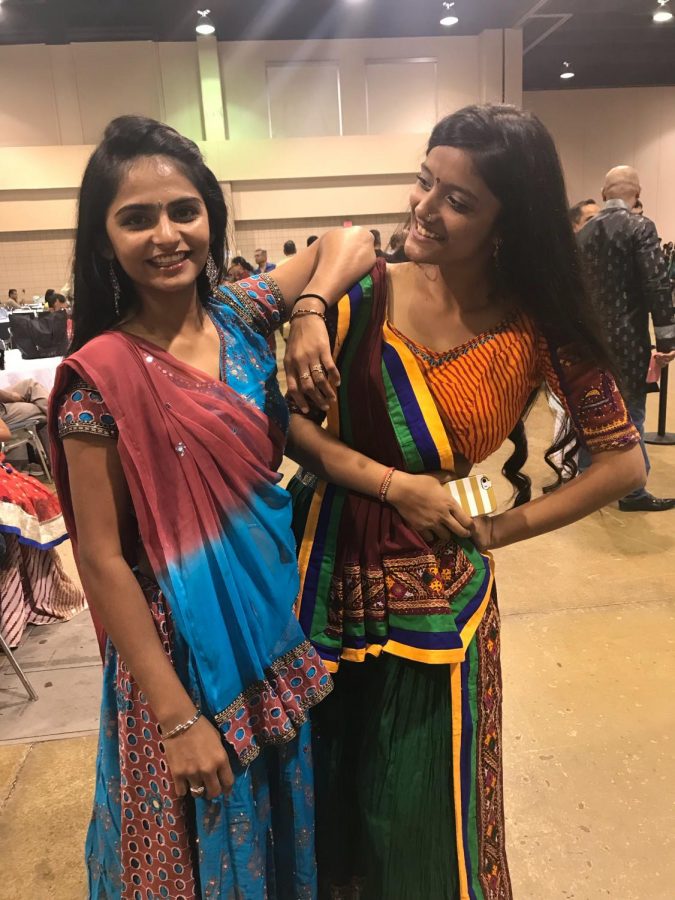 Diwali Hindu Festival
December 17, 2018
As Christmas is the most-celebrated Christian holiday, Diwali is the most-celebrated Hindu holiday.
Diwali is an authentic Indian religious festival that occurs between mid-October and mid-November. Diwali, otherwise known as Deepawali (meaning a "line of divas"), is celebrated in each alcove and corner of the nation, creating a feeling of unity. It is one of the foremost celebrations for Hindus. New garments are purchased and worn by young and old alike in anticipation of fun and dancing on the day of Diwali.
Diwali is special for a variety of reasons and is met with incredible enthusiasm. The planning for festivities begins long time before the actual celebration. Each niche and corner of every house, shop, and workplace is cleaned and then lights are strung all around. At night, dividers and porches are lit up with earthen pots. Fireworks are also set off at night. The festival is in itself a celebration of light as a victory over darkness. All the sparkling lights in the darkness of night presents a charming, festive atmosphere.
Desserts, as well as other traditional Diwali snacks made in preparation for the festivities, are given out to companions and relatives.
Part of the religious aspect of Diwali is to welcome god into each home through personal, homemade rangoli, or works of art created on the ground or floor at the entrance to the home. Typical ingredients used to make the elaborate patterns and designs include colored rice, sand, flour, and actual flower petals. Designs can take hours and sometimes days to create.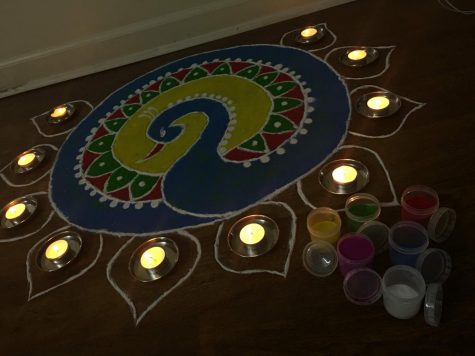 Diwali is a time to bond with precious loved ones. Individuals of all ages wait for this festival and look forward to celebrating with friends and family. The holiday lasts a full five days, and everyone takes a dynamic part in the festivities. Individuals follow every custom religiously and enthusiastically, and then pass them on to future generations.