Former Valedictorian Experiences College Life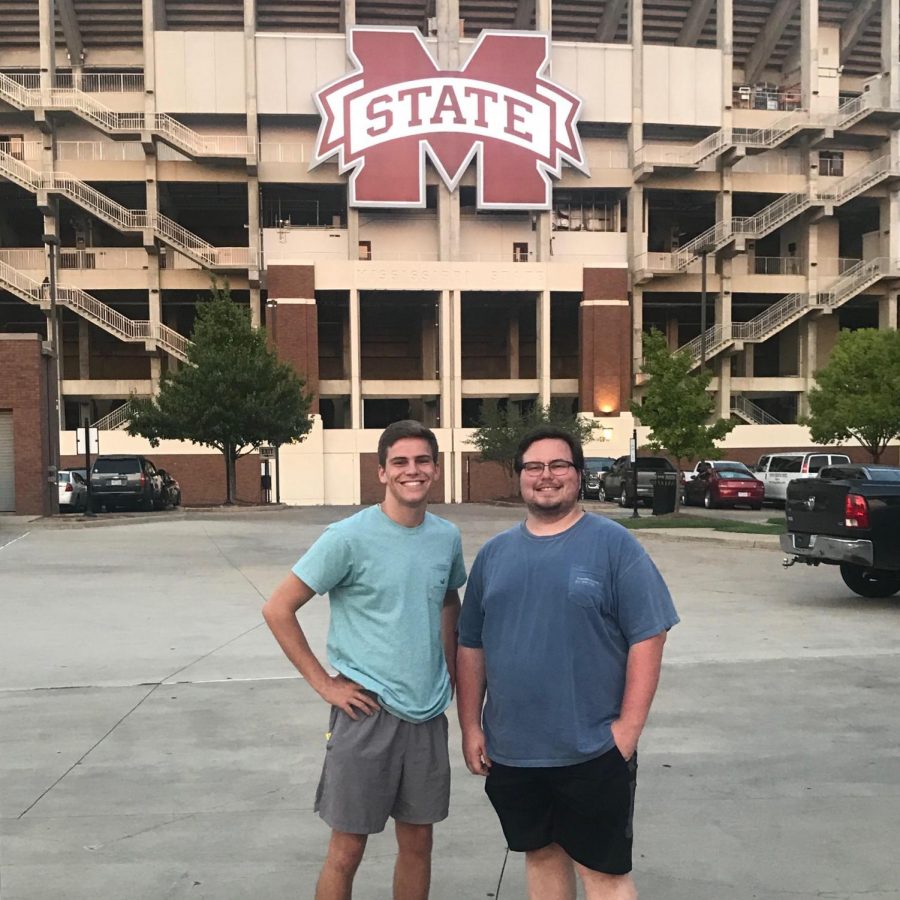 Cartersville High School has produced many brilliant Valedictorians, one of whom is my brother, Walt Morris. Graduating from Cartersville in the class of 2018, Walt attends Mississippi State University and pursues a major in aerospace engineering with a concentration on astronautics, which is basically rocket science.
   Walt enjoyed his time here at CHS, saying, "It was a good four years." He made friends, learned about himself, and developed into the person he is today. His involvement in the Embry-Riddle aeronautics program helped to blossom his interest in aerospace, leading to his aspiration to one day work on a mission to Mars or to make new developments in the use of missiles and rockets for military defense.
   He chose Mississippi State due to the renown of its engineering program and the general feel of the campus, saying that "It felt like home right away." Mississippi State also provides Walt with the tools and connections to secure internships in his field of interest.
   As his college life has progressed this year, he has noticed several differences. He has far more freedom, a difference that he relishes greatly. He echoed clearly that the difficulty of college comes from that same freedom, stating "It's up to you to make yourself work."
   One aspect of college life that interests many freshmen is Greek life, or the fraternities and sororities of college towns. Walt is a member of Phi Delta Theta, and he is loving the experience. When asked about his experience, Walt replied, "I knew pretty much nobody… It's a good way to meet people when you're somewhere that you know nobody." Phi Delta Theta has provided Walt with "instant connections" and lots of new friends.
   Walt is enjoying the college life and informs me that it is as good as it is made out to be. However, he made sure to let me know that hard work does not end with high school graduation, stating that, "The end of high school is not the end… there's still much to come."