Excitement Surrounds the Upcoming CHS Basketball Season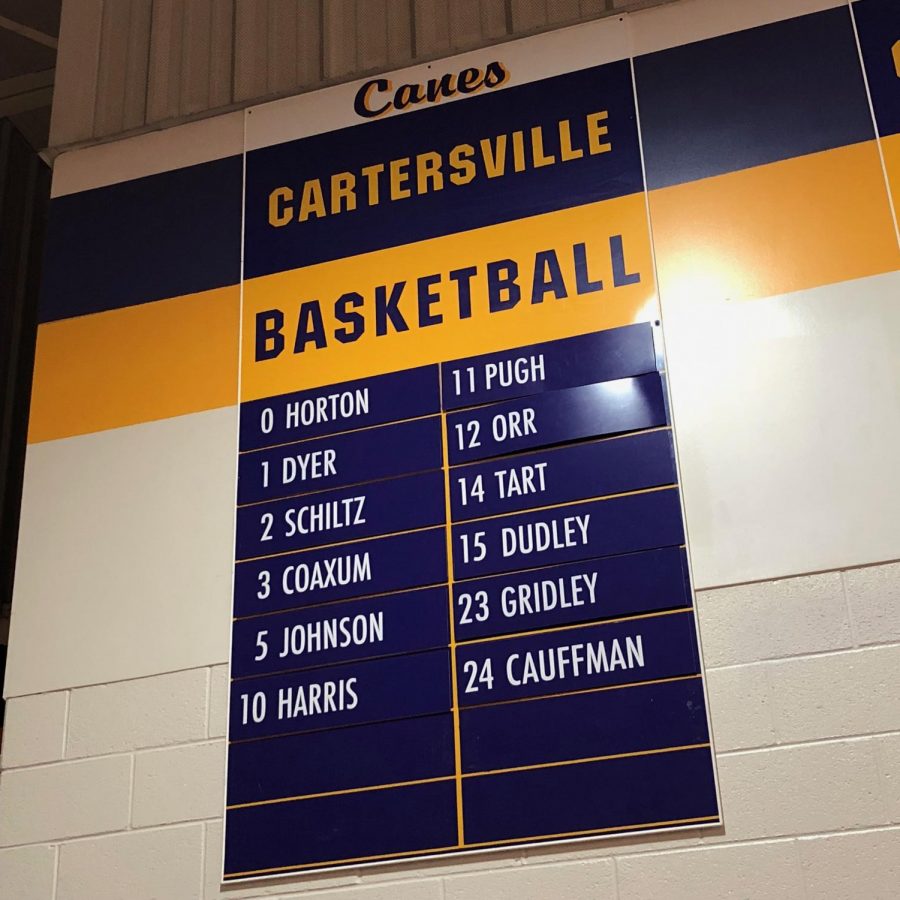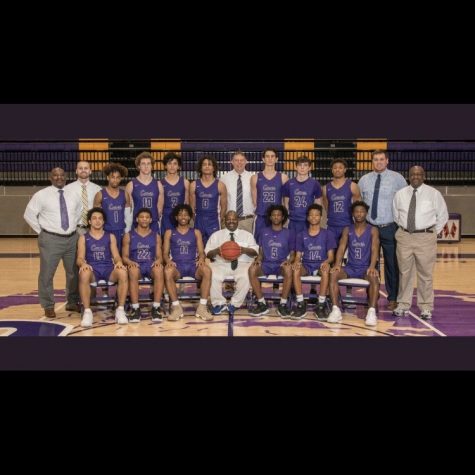 Cartersville's reputation for excellence in sports extends to the CHS Basketball team, who seek to begin their season with tryouts beginning on Monday, October 22nd. After making it to the Elite 8 in the state tournament last year, the Canes hope to overcome the loss of four starting seniors and make a deep playoff run once again.
An air of excitement surrounds the upcoming season, extending to both coaches and players. One player, Austin Cauffman (Senior) sat down to discuss his hopes and aspirations for the upcoming season. Austin expressed that he has a great feeling about this season, stating that, "I think we'll be really good. We have lots of team chemistry." The team chemistry mentioned previously is exactly what leads the team to their immense success with ball movement and fast-breaks. Besides good team chemistry, the hard work put in by players on and off the court during the offseason has led to great improvement. Players have put in lots of time in the gym and worked hard to be more successful than ever before. Practices filled to the brim with intensity also push players to be better. Austin describes practices as "…full of intensity. We like to go at each other."
Austin expressed his enthusiasm for his senior year of basketball here at CHS by describing it as "…taking one last ride with my boys." He hopes to lead by example along with fellow seniors Isaac Gridley and Perigon Dyer, and carry the young Canes to a successful year. He expressed his desire to do whatever he could to help his team win due to the deep commitment he has to the basketball program and Coach Tobin. He described his experience with CHS basketball as "…nothing but love."
Players aren't the only ones filled with excitement this year, though. Coach Tobin also expressed his high hopes for the season by saying, "We're gonna be solid. We have some holes to fill, but the sky's the limit." Tobin also relayed his confidence in the team's chemistry. He keeps the team sharp at practice by emphasizing "boxing out, good shot selection, and playing as a team" at practice. He keeps everything high energy and fast paced in an effort to keep his team in optimal shape.
Basketball alone isn't the only focus of the team, however. Tobin desires for every kid who comes through his program to be successful. When asked what his biggest accomplishment was as a coach, he stated that "These guys are class acts on and off the floor." One of his goals is to see his players grow into successful young men, a goal that gives him the massive respect and admiration of his players. When asked about Coach Tobin, Austin Cauffman responded, "I love Coach Tobin. We all say he's a giant kid, but a great coach."
Games start in November, and the CHS Basketball program would love for people to come out in support. After going undefeated at home last year, the Canes have grown accustomed to the massive enthusiasm Cartersville has for their hometown basketball team. The love surrounding the team, the coach, the fans, and the entire program makes the Storm Center a great place to be during basketball season as the Canes seek another deep playoff run and perhaps a state championship.