Civic Youth Day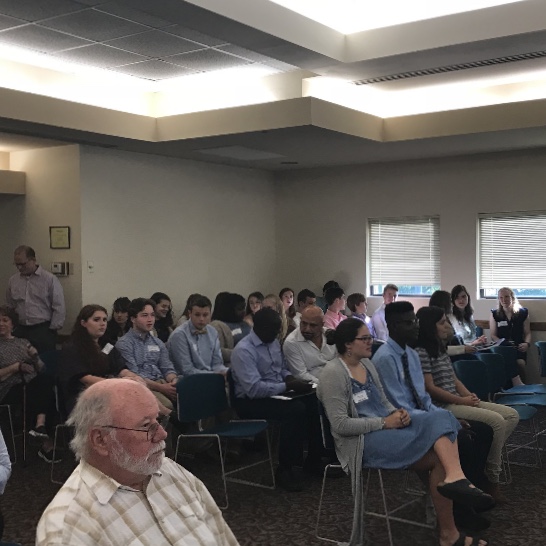 The sixty-third annual Civic Youth Day took place on Thursday, September 20th, 2018. Civic Youth Day is a state YMCA program that partners with the City of Cartersville to allow students of the surrounding community to get a better grasp of local government.
Students got to choose local officials, ranging from Mayor to Fire Chief to School Board Member, and shadow them throughout the first half of the day. During this time students learned how their official acquired their position, what their everyday duties and responsibilities are, and took a tour of their workplace.
The day began at City Hall. From there, students attended a city council meeting, and those shadowing a school official attended a mock school board meeting. After the meetings concluded, students left with their chosen officials to learn the ropes. Around noon, they reconvened for lunch at the Cartersville Civic Center. While eating, Matt Warren from BLESS Coalition spoke on community outreach and how others could become involved.  Mr. Warren's speech was the final event of the day, sending off the students with a message of the importance of community and using their voice.