Hispanic Heritage Month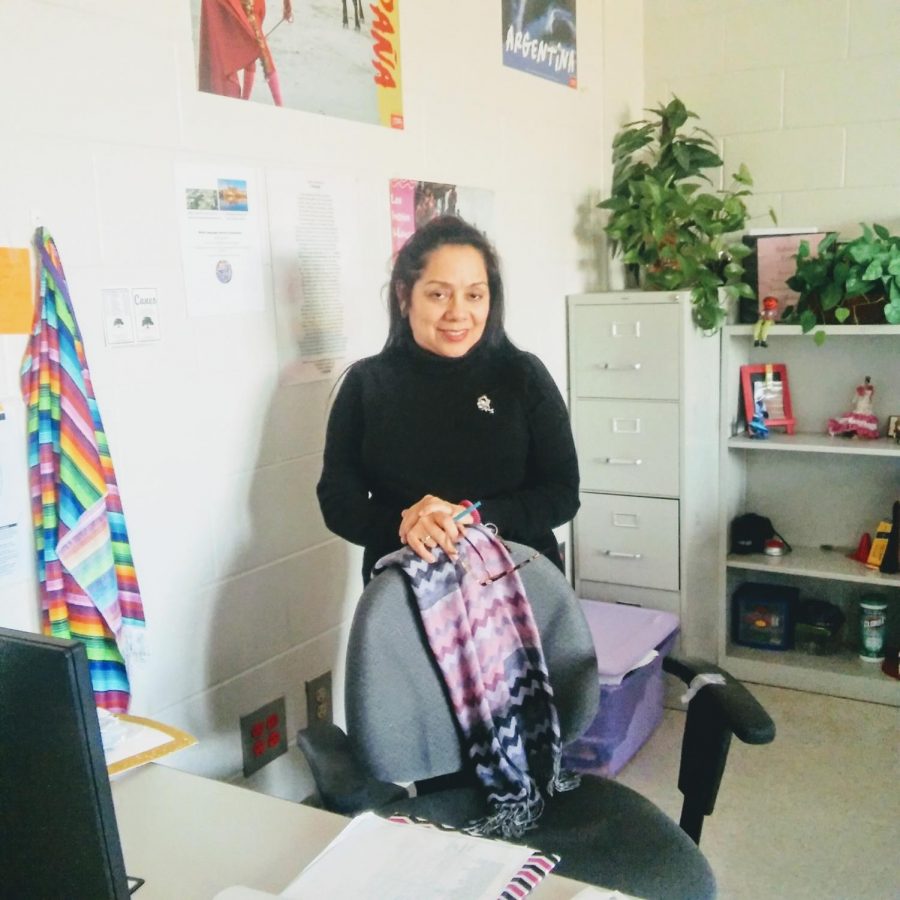 Hispanic Heritage Month is a time of appreciation for all the contributions that Hispanics have made to America. It begins on September 15 and ends on to October 15 annually. 
Hispanics don't have to be famous or have a large sphere of influence to continuously contribute to our societies. For example, we have teachers here at CHS who are Hispanic. They contribute every day by teaching the future generation.  
Ms. Zaldivar (Literature and Composition teacher)
Q: How do you feel about being one of the few Hispanic teachers at CHS?  
A: She felt intimidated at first and pressured to do better, saying, "The feeling comes and goes." Her concern was "Who would I talk to?" She thought that it would be hard to talk to her coworkers about certain things; they would not understand because they would have no way of relating to it personally.  
Q: Do you think more people like you are needed? 
A: Her response was a definite yes. She feels that it would help the students learn better if they had a Hispanic role model because it would give them a sense of connection and someone that Hispanic students could relate to. 
Ms. Perez (Spanish teacher)
Q: Do you celebrate Hispanic heritage month? 
A: "Definitely." She says that in the past, she would bring food to students and do fun activities like a dancing show. 
Q: How do you feel about being one of the few Hispanic teachers at CHS? 
A: Mrs. Perez responded with "I feel good" and went on to say that she feels it to be a privilege and expressed how thankful she is for the opportunity. She was shocked to discover that the Hispanic community here is quite substantial. As for how she feels about the school and the staff in general, she says, "I don't feel a difference. I am very comfortable, and everyone is nice." 
Q: Do you think that it can change?  
A: She responded that it would open doors for new opportunities. There are Hispanic students who want to be teachers in other subjects, not just Spanish. 
Q: Do you think more people like you are needed? 
A: Yes, she believes that more Hispanics are needed to make an impact in core classes as well as counseling. It would help transfer students who come from Spanish-speaking origins that struggle when they first arrive. 
Mrs. Gladis (school nurse)
Q: How do you contribute to society?  
A: "The nursing field puts you in a position where you are caring and compassionate." Mrs. Gladis enjoys contributing to society by being a kind person. She sincerely wishes for everyone to be the best person they can be regardless of their roots. "Just be a nice person," she says. 
Q: How do you feel about being one of the few Hispanics at CHS? 
A: "There are a lot of special people here. They have always been nice to me." She feels that there is a sort of magic here at CHS and that she is in the right place.  
Q: Do you think that it will change? 
A: "Yes, I think it should change." She is very proud of Mrs. Perez because of the work that she does and is very proud of her. Mrs. Gladis believes that the students are the future. 
There are only two teachers at CHS and a nurse who are Hispanic. Demographics for Hispanic students at CHS stand at thirty-two in 9th grade, twenty-one in 10th grade, twenty-eight in 11th grade, and twenty-seven in 12th grade. In total, there are 108 Hispanic students at our school. 
We have Glinc at CHS to help 1st generation Latinos. Glinc helps in guiding us and telling us things about college that we wouldn't know on our own. 
There are many Hispanics who may not celebrate Hispanic Heritage Month, but that is often because they believe that it is something that is celebrated every day. It's not just a one-day celebration, it's being proud of who you are.  "Be proud of your roots."- Gladis