Taylor Swift Brings Fans Back with Her Re-Releasings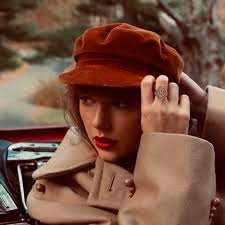 Taylor Swift's re-releasing of her beloved fourth album "Red" has sparked excitement from fans worldwide. Many fans enjoy listening to older songs released in 2012, such as "State of Grace" and "I Knew You Were Trouble." Many also love the nine songs that are "from the vault," meaning they initially did not make the cut for the original recording of the album. I decided to listen to the album once it came out, and I am not disappointed.
The album consists of thirty songs, resulting in two hours and ten minutes of listening time. I felt a whirlwind of emotions when I heard the album for the first time, from heartbreak to happiness. When listening to the album, I could tell that thought was adequately put into the songs due to the clever lyrics used in songs such as "All Too Well" (10-minute version). Once I finished listening to the album, I would analyze the lyrics and associate how they relate to my life. When I asked others what they did immediately after listening to "Red (Taylor's Version)," they gave me a similar response.
Listening to Taylor's Version of "Red" pushed me to realize how much Taylor Swift has grown as an artist over the past decade. Not only has her voice changed significantly, but her drive to produce better music and establish a name for herself has also increased. After the massive fight with Scooter Braun, her former manager, and Capitol Records regarding who got possession of her music once her contract ended, Taylor Swift decided to release her version of each album to receive ownership rights. In April of 2021, she re-released her rendition of "Fearless," her second studio album. Fans were shocked once Swift stated that "Red" would be the next album that was re-released. Fans are already speculating either "Speak Now" or "1989" will be the next album Taylor Swift plans on re-releasing. I say this as a very proud Taylor Swift fan of thirteen years: I am delighted with all the hard work she has dedicated to her work in the fifteen years she has been in the industry, and I am excited to see what is in store for the future.