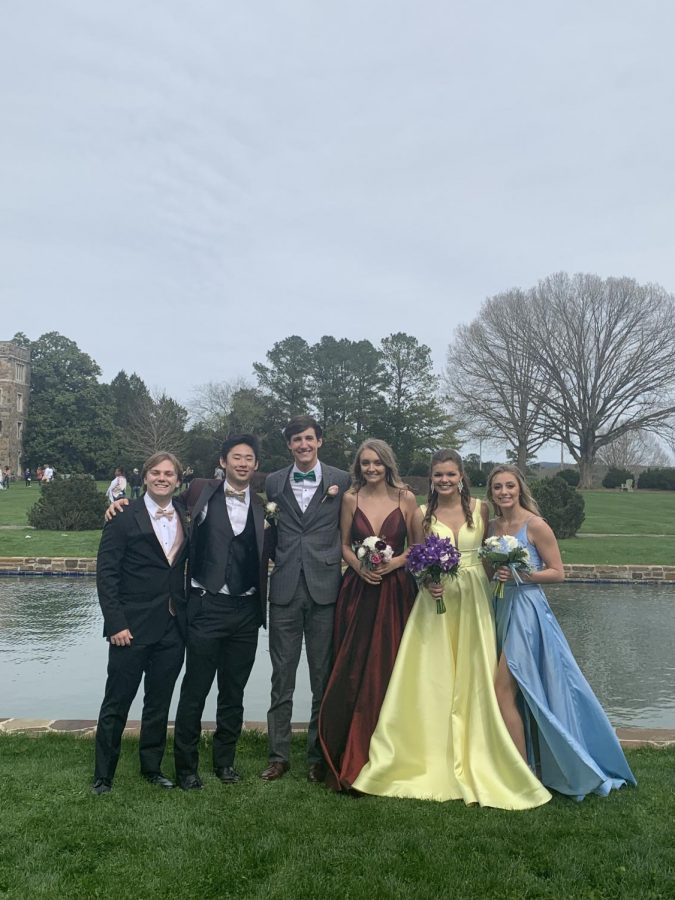 When people think back to high school, one of their best memories is Prom. Getting dressed up with friends and going to take pictures and dance all night is something no one can forget. 
Some of the most popular dress shops around the Cartersville area include Bravura in Marietta, Girlie Girl in Buford, Enchanted Evenings in Cartersville, CC's in Kennesaw, and department stores like Macy's and Dillard's. Each store has hundreds of dresses to choose from in all styles and colors. Most girls start going dress shopping in early January. This gives girls the "first" pick and enough time to have alterations made.  
Accessories can make or break a prom look. You can find shoes, jewelry, and clutches at almost every clothing or department stores. Depending on the dress, long, bulky earrings are the best option. Some dresses are busy and need simple studs to complete the look. Necklaces are kept simple; most girls don't wear them because of the neckline of their dress. 
Shoes, though, are a must. Girls wear all kinds of shoes: heels, wedges, sneakers, Birkenstocks, sandals, and sometimes Crocs. If you ask seniors who have been to every dance, it's not about how they look, but how they feel. Comfort is most important. A clutch comes in handy when you don't have pockets and need to put your phone, keys, lipstick, or mascara.  
There are tons of places to get your makeup and hair done in Cartersville. Any salon does it, but the spots fill up fast, so people start booking in January. People get their bouquets from florists or a popular lady in town named Justine Tidwell. She orders wholesale and makes beautiful arrangements. Riley's is the most popular place for guys to rent a tux. The workers there are super helpful in picking out the right tux, bow tie, and shoes to match their date's dress.  
Most people go to Berry College to take pictures because it is so beautiful and all their friends from school are there. There are different areas to take pictures at, some less crowded than others. For dinner, people normally go to restaurants in Rome, since they are already there. Two of the most popular places to eat are Provino's and Harvest Moon.  Provinos has Italian food. Harvest Moon offers elevated bar food.
The dance starts at 7:30, beginning with the Senior Walk, where all the seniors enter the ballroom in front of everyone and are recognized. The party begins after this event and lasts until 11. After prom, most groups go eat at Steak n Shake and Waffle House.  
Prom is an exciting time, but it can be stressful. From buying a dress to the dance itself, prom is an individual experience shared with friends.