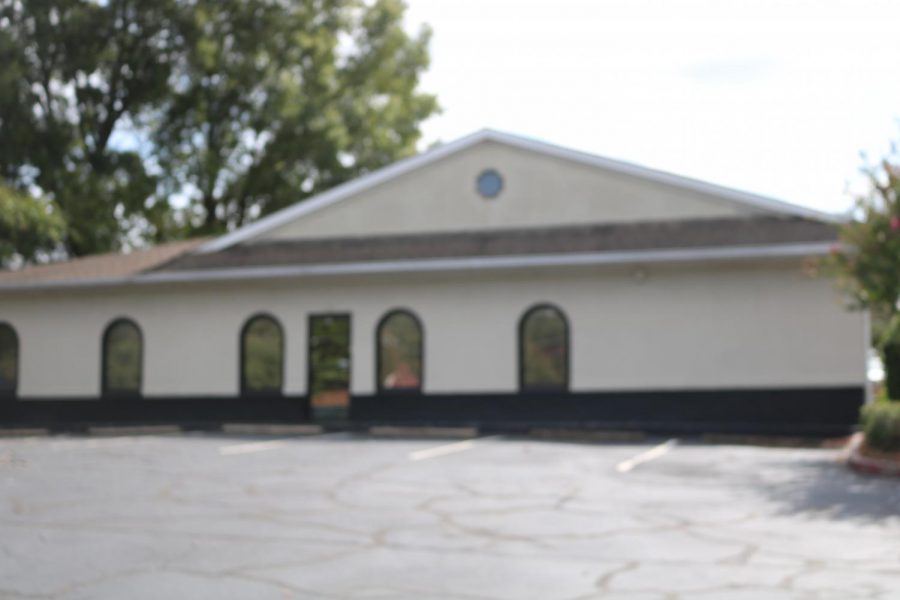 Cartersville High School has many resources, but one of the newest is a building run by the school social workers. It is the Canes Navigation Center and it's located behind the overflow parking lot in the grey building that used to be the Step Ahead Day Care. The school has always owned the property and decided the space was needed to serve our student population and their families.  
Currently Mrs. Lisa Bell, who's in charge of the Gate Key Scholarship program, is housed there. You can go and talk with her and she will help you figure out an action plan and explore and set up your financial plans for college. One of our school social workers, Maria Davis, also has an office there.  
The building has been stocked with supplies for students and their families, including items such as back packs, school supplies, feminine products, laundry needs (detergents & softeners), and clothing. There is even a laundry room with washing machines and dryers and a full kitchen to help families in need. All the products and services have come from donations by churches and private individuals and/or families. 
Mrs. Hawn and the Interact club recently held a deodorant drive to benefit the Canes Navigation Center. The Young Democrats Club is currently collecting food items to shelve in the center for families in need. According to Cartersville High School principal Shelley Tierce, some of the most-needed items include laundry detergent, socks, and sheets; however, almost any donation can be used.
The Canes Navigation Center will soon offer parent information nights about its wide variety of services, including workshops. The workshops will be presented periodically and will include such topics as parenting classes. 
Services will be offered to family units, not just individual students. This doesn't mean students can't go down without their family. The Navigation Center will be open to whomever needs the services it provides. 
If you are a student with a family in need, or you are a student or teacher who would like to help out by donating items, you can email Mrs. Paula Womack or Maria Davis @[email protected] @[email protected] for more information.