Chipper Staff's Favorite Movies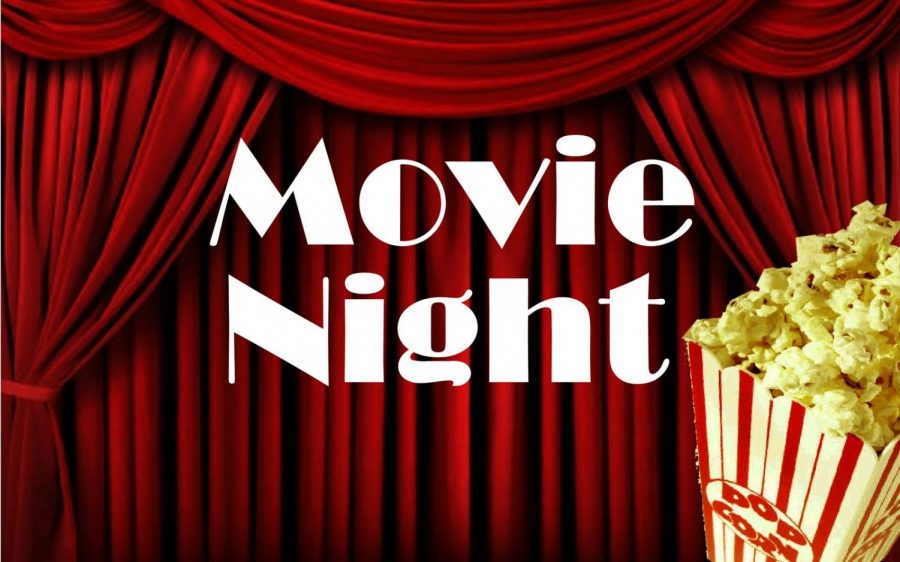 Shamyah Williams: My favorite film is The Spiderwick Chronicles because it's about magical creatures hidden in plain sight. A family moves into their great uncle's old home and one of the sons finds an old book containing secrets and facts about the magical creatures that live on their property. An evil ogre is trying to get his hands on the book in an effort to become the most powerful creature in the world. This movie takes me back to being a child and having a wild imagination. 
Presly Edwards: My favorite movie of all time would have to be Bohemian Rhapsody. Although the movie was released this past year, it  quickly made its way up my list of favorites. I love how it portrays the making of the band Queen. Queen is one of my favorite bands and Freddie Mercury might quite possibly be my favorite human ever. It's a great movie that shows how you can come up from absolutely nothing and still achieve your dreams. I have seen the movie three times and probably will watch it one hundred more times!
Lyle Forristall: Monty Python and the Holy Grail is holier than thou. It is arguably the funniest movie ever and agreeably one of the most liked. If you say a quote from the movie, odds are the room you're in will echo the quote and/or burst into laughter. Filled with both smart and dumb humor, The Holy Grail has left it's own quirky mark on the movie industry. 
Mack Morris: My favorite movie is Saving Private Ryan, starring Tom Hanks and directed by Steven Spielberg. I love this movie so much because it does an amazing job of depicting the hellacious nature of war and the sacrifices that our veterans made during World War II. Tom Hanks is superb in his role as Captain Miller and is aided by a stellar supporting cast to keep the movie entertaining throughout. On top of the great cast and accurate depiction of war, Saving Private Ryan has a great story. It follows a small group of soldiers ordered to find Private James Ryan and bring him home from behind enemy lines. The backstory of the characters and the honorable objective given to the soldiers provides great emotional depth in the movie, which only adds to the sublime movie as a whole.
Itzury Gomez: It's hard to choose a favorite movie when you have so many, but if I had to choose one, I would pick August Rush. The film is about a genius child guided by music to find his parents after they're separated. It is captivating and magical — rather like a fairy tale, and the music just draws you in.  
Sam Abbott: My favorite movie of all time is The Dark Night. It is the second movie of the Batman series with Christian Bale in the lead. The main villain in this movie is the Joker, who is played by Heath Ledger. One of the main things that I love about this movie is the storyline between Batman and the Joker. I think that Heath Ledger played the role of Joker a lot better than all the other Joker actors. 
Dhvani Patel: My favorite movie is 3 idiots, a Bollywood movie. It's different because every scene is special and brings with it something unusual. There are scenes that will make you laugh, scenes that will make you cry, and scenes that will make you think. The main actor in this movie, Amir Khan, performs so well. I love the slogan in the movie, "All is well."  I believe that wherever circumstances may lead, if there is any obstacle, it can be confronted. There is a solution to every problem. 
Zoe Terry: The Usual Suspect. I love this movie because it makes you think one thing, but at the end of the movie it's the opposite. It makes you question everything you see, hear, and think you know. The only downside is that once you watch it,  it makes it somewhat difficult to watch it again, especially when you are with someone who has never seen it before. You want to tell them important things they need to watch out for, but you only end up ruining the movie for them.  
Logan Cagle: Avengers: Infinity War is my favorite movie. I enjoy this movie the most because it has suspenseful action throughout the whole movie and has an amazing twist in the end. In the typical superhero movie the good guy always prevails, but this movie adds an interesting contrast to this because the heroes fall just short. This plot creates the illusion of an all-powerful villain causing him to be extremely hated. This movie captured the attention of all who watched and left them waiting on the edge of their seats until the next movie will make its debut. Avengers: Infinity War is an exceptional, action-packed movie that I would highly recommend.  
Kat Tinsley: Without a second thought, my favorite movie is The Nightmare before Christmas. I remember as a kid watching it for the first time when Halloween was coming up, and rewatching it over and over again through Christmas — and any other time, really. There are so many different reasons I love this movie. Firstly, the art and creative concept of the movie. Tim Burton is responsible for most of my favorite movies, but The Nightmare before Christmas was one of my very first — and still favorite — films to this day.
Will Archer: Spider-Man 2 is not only my favorite movie of all time, but I'd argue that it's the best superhero movie of all time. With a plot entirely focused on Peter Parker attempting to balance his responsibilities as Spider-Man with his normal life, the film examines what it really means to be a superhero. When Peter stops being Spider-Man, he doesn't become a bad person. In fact, he's still a hero when he saves a girl from a burning building — he simply lacks the overwhelming sense of responsibility that he previously felt to protect the city. And because of this lack of responsibility to use his powers for good, there was another person in that building who died. Anyone can be a hero, but since Peter by chance was bitten by a spider, it's his responsibility to be a superhero. This is just one of the elements that makes Sam Raimi's lightning-in-a-bottle masterpiece so good.
Lauren Bruce: Clue, a murder mystery box-office-flop-turned-home-video-cult-classic, is my favorite movie for several reasons. The movie is based around a blackmailing scheme initiated by Mr. Boddy and the subsequent events as all the informants are murdered. Despite the grim sequence, the movie is consistently lighthearted; the murders are swiftly followed by humorous lines and the deaths themselves, while shown, aren't gruesome in the slightest. The three different endings, combined with classic humor and a soundtrack and politics appropriate to the 1954 settings, lend to a murder comedy of a new caliber. 
Stanisha Watkins: My all-time favorite movie has got to be either Captain Marvel or The Hate You Give. I loved Captain Marvel because it tells how the Avengers came to be, and it challenges loyalty. The captain has faced so much hardship in life. She never knows what she is capable of until the very end, and it is so amazing. The reason I like The Hate You Give is because it really shows how the world is today. I am black, so I connect a lot with the movie. The whole time I was emotional because I knew that a lot of African Americans go through experiences depicted in the movie. How do we stop the hate and racism in the world today? Overall the movie is amazing, and I think everyone should watch it. It may change people's views on events in the news. 
Katie Cox: The best movie I have seen in my lifetime has to be Forrest Gump. The film, directed by Robert Zemeckis, was made for everyone. With action, history, and romance, it`s entertaining and educational. Forrest Gump, played by Tom Hanks, goes through life with a below average IQ; however, this does not make him a below average man. Forrest has to figure out bullies, college, war, friendship, even love. Being a history buff, I love the way the film uses the past to tell a story. It tugs at the heartstrings of every person who watches it and makes us appreciate our mommas.  I may not be a smart girl, but I know my Forrest Gump trivia. So run, Forrest run, and watch this movie as soon as possible.  
Luke Simpson: My favorite movie is Sharknado, for many reasons. The movie is simply a masterpiece and well ahead of its time. All 6 of the movies are well developed for their small budgets. It is such a shame that the movies are mostly only on Netflix and few were shown at theaters. The movies contain very good acting and special effects, and I would 10/10 recommend the 6 movies to anyone. 
Emily Butterworth: My favorite movie is probably Spider-Man: Into the Spider-Verse. It's one of those movies that you can watch over and over and still enjoy. While I love the movie for the plot and characters, what makes it really stand out is the animation. Since it was animated, they were able to pull off things that a live action movie couldn't. The art style is meant to look like a comic book in motion, which hasn't been done before, at least this successfully. The animation is innovative, and it really suits the story.
Declan Henson: Coraline– the best movie to this day — still stands upon a golden pedestal. In 2009, this miracle of media came to bless children and adults alike. The storyline follows an 11-year-old girl, Coraline and her family, after having just moved towns. Coraline struggles to fit in. Cue Wybie, a new friend who gives her a doll that looks similar to Coraline. Fanciful mice whisk her away into the realm of the Other Mother — a world where everything is amazing and extravagant, and where every being has buttons in place of eyes. The plot is immersive and terrifying. It still gives me chills, and the ghost kids still make me cry. All in all, though, Coraline deserves respect. I am simply a messenger here to advocate for its beauty. 
If you're looking for something new to watch, and any of the above sound intriguing, give it a view and let us know what you think!