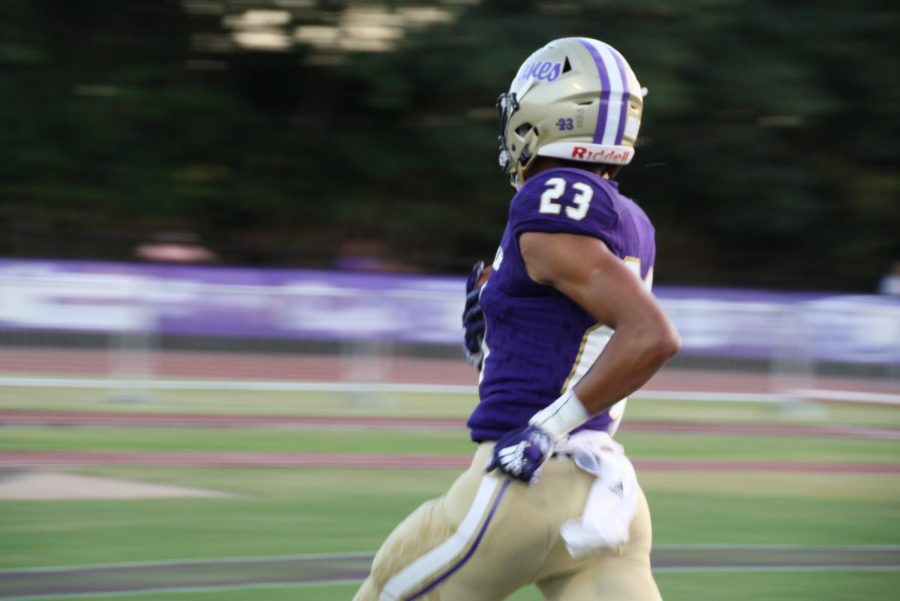 On Friday, September 7, Cartersville defeated McNair 70-0 at home in the largest margin of victory in two years and the most points scored since 1929.
The Canes had no trouble putting points on the scoreboard in the first quarter. Quarterback Tee Webb picked apart McNair's defense, throwing touchdowns to Marquail Coaxum and Trendon Horton. Marcus Gary added two rushing touchdowns, and Coaxum capped it all off with a pick six, giving the Canes a 35-0 lead.
Webb and the offense continued to dominate in the second quarter. The Junior threw a 40 yard touchdown to sophomore Devonte Ross early, then followed with two red zone touchdown passes to Marko Dudley and Jackson Lowe.  The redzone had been an area of concern early in the season, but appears to have been addressed. Cartersville backups Evan Slocum and Quante' Jennings got in on the action as well, scoring for the first time this season on rushing touchdowns.
The defense played exceptionally well, stopping McNair's drives early and keeping the home team offense on the field a majority of the night. McNair only crossed the fifty yard line once in the first half, a testament to a fierce Canes' defense. Marquail Coaxum's pick six marks the Canes' second defensive touchdown of the season. 
McNair's punter struggled all night, with multiple punts not making it even 25 yards. As a result, Cartersville rarely had bad field position. Four drives in the first quarter alone began inside field goal range. 
With an aggressive passing attack and a daunting defense, Cartersville appears headed toward a strong Hurricane season.