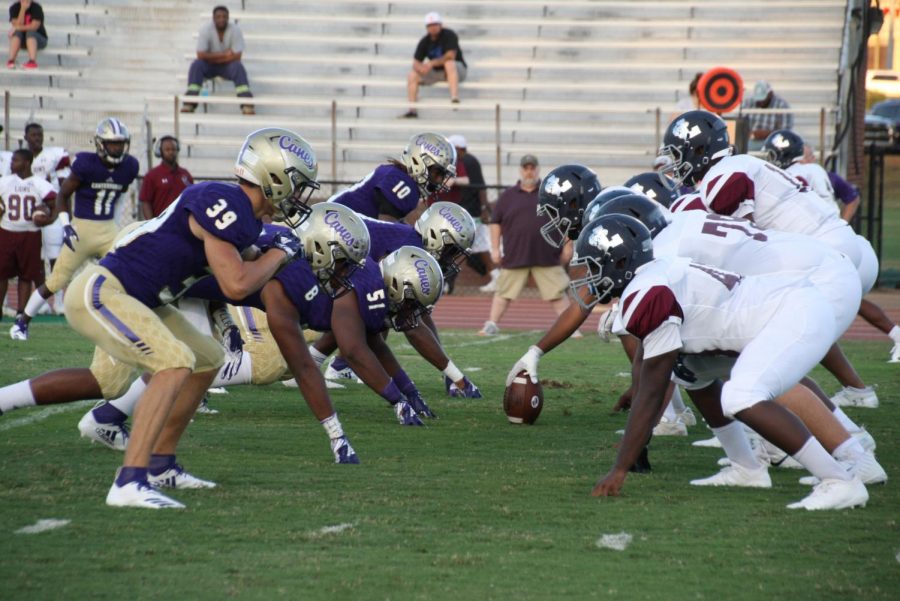 On Friday, August 31, the Cartersville Hurricanes defeated the Luella Lions 55-3 at home. The Canes dominated Luella on both sides of the ball, showing they are truly a force to be reckoned with.
Luella struggled on defense, allowing Cartersville long gains and plenty of scoreboard action. Cartersville had three 30+ yard touchdowns in the first quarter, leading to a 34-0 lead heading into the second.
Quarterback Tee Webb completed twelve of fourteen passes for 254 yards and 6 touchdowns in the 1st half. Webb also carried the ball on four plays for a total of 48 yards and a touchdown. This proved a breakout game for the junior, showing he has what it takes to lead this Canes' offense.  
Senior running back Marcus Gary had a standout game the week before against Allatoona, but had limited opportunities this time, due to Cartersville's dominant passing display. Still, Gary finished with 94 total yards and 3 touchdowns.
Sophomore running back Harrison Allen created an impact on offense as well, with 35 rushing yards, as well as a 39-yard screen pass for a touchdown.
On the other side of the ball, the Canes' defense put lots of pressure on Luella's quarterback, the defensive line hanging out in the backfield nearly all night.  Jalen Doby, Luella's quarterback, struggled to find his receivers, and as a result, their offense only mustered a field goal against Cartersville backups late in the game. 
Game two against Luella was a strong showing for the Canes and gives evidence of the continued tradition of well-coached, well-executed Purple Hurricane football.